Dallas Is A Great Place For Real Estate Investors To Buy Homes Heres Why
DALLAS, TX. – Did you know that Dallas is a great place to buy a home, especially if you're a Real Estate investor?
In this article I will share with you several reasons why you should add a Dallas home to your Real Estate investment portfolio.
#1 – Jobs
Over the last year Dallas has ranked as one of the top cities in the United States for relocation thanks to our growing job market, and this is great news since other cities in Texas like Houston, have seen job growth slow down after the collapse in oil prices.
#2 – Home Prices Are Still Low
When compared to other cities states like California, Dallas Texas home prices are still low, and investors can get more for their money here when they buy a rental property in Dallas.
#3 – Demand
Yes, demand for rental properties in Dallas is increasing every month as more buyers continue to have difficulties having their offers on homes accepted and are choosing to continue renting, instead of buying, until the hot Real Estate market cools down.
#4 – Home Values Will Appreciate
Last of all, but most important, home values in Dallas will only continue appreciating in the years to come since there's always more land for developers to build since Dallas isn't bordered by an ocean or mountains like other states.
Learn More About Dallas Real Estate
To learn more about investing in Dallas Texas Real Estate contact me, Heath Olinger, Realtor® with Rogers Healy and Associates by calling me at (972) 523-1389 or CLICK HERE to connect with me online.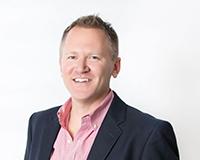 Author:
Heath Olinger
Phone:
972-523-1389
Dated:
May 27th 2016
Views:
512
About Heath: Growing up in Tarrant County and later moving to Dallas County, Heath is well versed in the Dallas-F...