Dallas Mockingbird Station Complex Has Finally Sold
A European investment group which owned the property since 2005, sold Mockingbird Station complex to the investment fund headed by California-based CBRE Global which is located on Central Expressway.
Thursday they completed the acquisition after being under contract for weeks.
Opened in 2001, Mockingbird Station is North Texas' first transit-oriented mixed-use development.
The project was the brainchild of the late Dallas developer Ken Hughes, who converted a vacant Western Electric warehouse built in the 1940s.
Due to the booming economy in North Texas, the new owners say they plan to make upgrades to the project.
"The Dallas economy is expanding rapidly as all major sectors add jobs at a brisk pace," Kim Hourihan, portfolio manager with CBRE Global Investors, said in a statement. "Long-term, Dallas will benefit from its high concentration of corporate headquarters, diverse economy, above-average population growth and well-educated workforce."
The Mockingbird Station purchase includes:
Almost 200,000 square feet of retail and restaurant space — which includes the popular Angelika cinema — that is 92 percent occupied.
A 10-story, 148,878 square foot office tower that is 94 percent leased.
And 211 loft apartments which are about 97 percent occupied.
The CBRE Global Investors fund also owns the adjacent Premier Place office tower on North Central Expressway that is connected to Mockingbird Station.
Holliday Fenoglio Fowler LP marketed Mockingbird Station for sale. Terms of the transaction were not disclosed.
Located next to DART's Mockingbird Lane commuter rail station, the project has gotten international attention and won multiple awards.
Hughes and his partners added loft apartments on the warehouse roof and built an adjacent shopping center.
The development has been used as a template for other transit-oriented real estate projects around the country.
CBRE Global Investors is the same company that just bought the three-building Galleria Towers offices on LBJ Freeway for more than $300 million.
CBRE Global Investors is one of the highest profile owners of North Texas commercial properties with multiple properties. The investment management company has more than $88.4 billion in assets under management.
Twitter: @SteveBrownDMN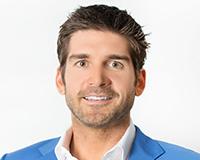 Author:
Rogers Healy
Phone:
214-676-4270
Dated:
November 19th 2015
Views:
680
About Rogers: Rogers Healy, a native Texan, has lived in Dallas for the majority of his life. Before moving to Dal...