Do I Really Need A REALTOR
A lot of people ask this question over and over again. I don't know how many times I have been asked, "What is it that you do all day? Just look at houses?" My response is usually a combination of "Yes" and "It's really not as easy as you make it sound." It is totally OK for you to ask this question, it's normal, but what I am going to do is give you a few reasons for why you need to use a REALTOR.
1. As a real estate agent, my full-time job is to be accessible and knowledgeable for my clients. This means that I am the easiest route for you to get into and see a house. I have access, I know the area and I even know about properties that haven't even hot the market yet!
2. I have an expertise in negotiation, which allows me to help in tricky contract and property negotiations. Imagine trying to negotiate repairs, concessions or anything else for that matter. Confusing, right?! I can handle all of those headaches for you.
3. Since I am a licensed professional, I am held to certain standards. With that, the benefit for you is that I will always have your best interests at heart.
These are just a few of the many reasons to use a REALTOR. If you are ever questioning the practicality of using a REALTOR, remember, we are here for YOU.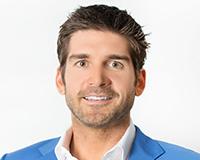 Author:
Rogers Healy
Phone:
214-676-4270
Dated:
September 4th 2015
Views:
525
About Rogers: Rogers Healy, a native Texan, has lived in Dallas for the majority of his life. Before moving to Dal...