Do You Need Help Navigating Schools In North Dallas
Many times when people want to move to North Dallas, they cringe because of the lack of "good schools". This is a myth, but you need the help of someone who knows their way around the school systems in North Dallas to find the gems. This is where you NEED a great realtor to do the homework for you! It is our job to stay on top of the trends for top schools in the DFW area. Think you can do it all yourself?? It's not worth it! If you're shopping for homes that are listed on MLS, it is BEST to employ a REALTOR® to be YOUR advocate in the process. On the buyer's side, there is NO COST to YOU! So, why not have someone do all the research for you?
In Dallas proper, there is quite the struggle to find great schools. And it's all relative to what your target area is and what your price point is. Many families in Dallas flock to private schools because you assume that since you're paying a hefty price, the school your child attends should get them into an Ivy League school, right??!!!!
The truth is, there are so many components to finding a great school and especially a private school. First, do you have a religious preference, or do you want a non-denominational school? If the faith-based component isn't a deal breaker, where are you willing to drive? What is your budget? There are MANY different price points from FREE all the way up to $25,000+ a year! Yes, that's grade school and high school tuition, NOT college tuition, PER YEAR!
If you are Catholic, you want to search for your community FIRST! There are tuition breaks for Catholic Schools at YOUR HOME PARISH! And they're SIGNIFICANT breaks. I send my children to our parish school, and basically it's a "two for". What we pay in COMBINED tuition for two children, we would only be paying for ONE child at a neighboring private school. And the more children you have, the deeper the discounts…we're Catholic for goodness sake!! Since we attend mass at our parish and we tithe at our parish, we are given a lowered rate of tuition. And you don't have to live right around the corner from that community. We actually live closer to another parish, but we fell in LOVE with the community where we are raising our children. It's sort of a strange concept to my husband who grew up in the Midwest where there were SO MANY Catholic schools that they did limit you to certain areas based on where you live. Another great point is you don't even have to be Catholic to attend a local Catholic school, but you will be paying a different rate of tuition, but for the most part, it's still a great deal.
For some of the other private schools, even some faith-based schools, tuition is the same for everyone. This is where you would rely on your realtor to pull information for you regarding pricing and test scores and where these schools feed if they don't go through 12th grade. There are some great private schools out there, but you really want to feel confident that you've made the right choice for your child.
There are some great non-denominational schools out there as well. Institutions like The St. Marks School of Texas, The Hockaday School and Greenhill have phenomenal reputations and a long list of esteemed graduates.
Then, there are schools that specialize in learning differences. Some of the bigger names are The Shelton School, The Winston School and The Oak Hill School. I've heard of a number of families that have moved their children to these schools and they're able to really attack the learning differences, then they're able to mainstream their children to places like Jesuit College Preparatory. And their children are thriving there!
And now for the FREE opportunities! Of course you can rely on your REALTOR® to research public schools in your desired area. There are also a number of Talented and Gifted schools out there. However, you have to apply to these schools and be admitted. BUT, there are also some great charter schools that have entered the metroplex over the last 15 years. Uplift Education has introduced a number of charter schools to the DFW area. I've personally visited North Hills in Irving, and I know a few teachers there and I can vouch for the level of professionalism there. Anyone can apply and be accepted, but it's done through a lottery system, so you have to really be conscious of the deadlines. But the Uplift Education system also has a number of other campuses around DFW. Also after great success in Arizona, Great Hearts has made their way to North Texas with a charter school in Irving.
The way that the charter schools operate is a little complicated to explain. They tend to operate as sort of a hybrid of a public and private schools. They receive funding from the state and so they are required to fulfill the same standardized testing that all the state independent school districts require. But they only receive partial funding from the state, so they make up the remainder of the "gap" with donations from local corporations.
Another FREE alternative to pricey private schools opened its doors in Dallas this fall. Cristo Rey Dallas College Preparatory is part of the Cristo Rey Jesuit family of Catholic schools. It's run by the famed Jesuit order of priests who are renowned as educators around the world. Cristo Rey is a faith based private high school that is FREE to its students. The school operates on a "work study" model where students work at white collar jobs to pay for their education. The school reaches out to local businesses to secure employment for its students and students juggle school and professional employment as part of their education. Cristo Rey aims to serve underprivileged communities with many at risk youths that may never experience employment in a white collar environment. By the time Cristo Rey students graduate, they have built an impressive academic and professional resume and they've gained the confidence to catapult them into a college education and a professional career that they may have never dreamed of before. I've seen the success that Cristo Rey has had in Chicago and in Houston and it will be amazing to see the Dallas campus evolve into something great! Spots are limited, so it's imperative to adhere to the admissions deadlines.
So the takeaway from this novel is, let a REALTOR® help you out. Again, there is no cost to you, and finding someone who specializes in a certain area of town can really alleviate quite a bit of headaches!
Need help navigating schools in North Dallas? Contact me: Alicia@rogershealy.com 972.679.8046
About the Author
Alicia Alcala Frederick grew up in North Dallas and attended St. Monica Catholic School and Ursuline Academy. Being a second generation North Dallas native, Alicia prides herself on her knowledge of North Dallas and the local school systems. If you're looking for a real estate agent to help you buy a home or sell a home in DFW, Alicia is your gal!
Fun fact! Jordan Speith, the famous golfer attended St. Monica School! So, we're practically related!! ;)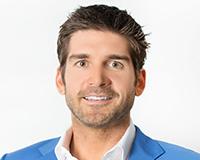 Author:
Rogers Healy
Phone:
214-676-4270
Dated:
December 15th 2015
Views:
1,346
About Rogers: Rogers Healy, a native Texan, has lived in Dallas for the majority of his life. Before moving to Dal...