Downtown Dallas Makes List Of Top Comeback Real Estate Markets
By Heath Olinger
If you lived in Dallas during the early 1990's you will remember how hard the Downtown Dallas Real Estate market was hit, thankfully memories of those times have long since faded because, thanks to a recent article from the Dallas Morning News we know that Downtown Dallas ranks as one of the top "comeback" Real Estate markets.
Why Downtown Dallas?
Downtown Dallas is getting a shout-out for its revival.
Big D's central business district has been recognized by Realtor.com as one of the country's top cities seeing a downtown comeback.
Dallas ranked eighth on the real estate marketing site's list of top downtowns. Austin also made the list, in sixth place.
"When the real estate market in Texas crashed in the early 1990s, nearly one-third of the offices in Dallas were left empty — the biggest chunk of urban vacancies in the country," saysRealtor.com'sYuqing Pan. "That era has ended.
"Abandoned downtown offices are now luxury lofts, and more new condos have gone up. Once a ghost town after dark, downtown has found new life."
Downtown Dallas' residential base has grown to almost 10,000 apartments, condos and townhouses in the last decade.
Realtor.com rated cities on the growth of downtown residential population in the last five years, additions of retail, job growth and other economic factors.
"This report is a real feather in the cap of downtown Dallas," said John Crawford ofDowntown Dallas Inc., an economic development group."We continue to believe that as goes downtown, so goes Dallas.
"We now have a solid foundation to support that will allow downtown to continue to become more fun and vibrant in being a live, work and play urban environment." - More info here!
Search for Homes in Downtown Dallas

To get started with searching for homes in Downtown Dallas contact me, Heath Olinger, Realtor® with Rogers Healy and Associates by calling me at (972) 523-1389 or click here to connect with me online.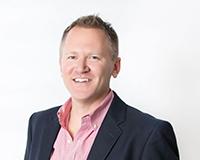 Author:
Heath Olinger
Phone:
972-523-1389
Dated:
January 18th 2018
Views:
340
About Heath: Growing up in Tarrant County and later moving to Dallas County, Heath is well versed in the Dallas-F...