Epic DIY Summer Life Hacks
Epic DIY Summer Life Hacks
Written by Jessica Oliver
jessicaoliver@rogershealy.com
Okay, so as you know, tomorrow is Saturday (does a little happy dance…). And if you love me as much as I think you do, that means that you'll be coming to my open house tomorrow from 12- 2 (details coming soon!). To make sure that you're ready to handle the amazing-ness that is my open house I'm brining you some pretty epic summer life hacks so that you can recharge by the pool today…because obviously you need to save your energy for the open house tomorrow!
It's no secret that we love pool/ patio time here in the DFW so enjoy these life hacks to soak up the rays and relax today!
DIY Floating Ice Chest


You will only need four things for this project: scissors or a knife, a floaty noodle, a shallow storage container and some rope.
Step 1. Lay floaty noodles next to the storage container. Measure a noodle the length of each side of the container and cut (you will have four separate pieces).
Step 2. Thread the rope through the noodle pieces that you just cut all the way around the storage container. Once you've threaded your rope through all of the noodles, pull the rope tight so that they are all pulled tight around the container and tie in a secure know. Be sure to cut any excess rope.
Step 3. Fill with ice and your favorite chilled drinks and let your new creation set sail in the pool to keep you and your friends refreshed.
Sand Be Gone!!!
So lets say that you're pretty awesome (obviously) and you and your friends decide to play a little sand volleyball. You bump, set and spike your way to victory but afterwards you're covered in sand that just wont come off no matter how hard you wipe it away. Not to worry- you only need one thing…BABY POWDER!
It sounds crazy, but trust me. I've used this trick 1,000 times as an old athlete. Simply dust some baby powder over an area of sand that just won't come off (knees, elbows…ears?!) and then just wipe away.
DIY Waterproof Case
Okay, so life happens and you're bound to drop an iPhone…or two…over the summer. Or even worse, getting out of the pool to change that awful song only to drip water all over your phone and home button. Not to worry, this never has to happen again! All you need is a Ziploc baggie. Simply slide your phone into the bag, squeeze out any excess air, and seal. You're good to go!
Share these hacks with your friends and be the hero of the pool…or patio…or both. Most importantly, relax and enjoy yourself because tomorrow you have an open house to attend ;) jessicaoliver@rogershealy.com if you need any info about the open house.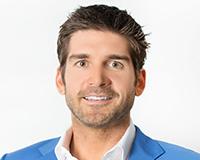 Author:
Rogers Healy
Phone:
214-676-4270
Dated:
May 13th 2016
Views:
1,939
About Rogers: Rogers Healy, a native Texan, has lived in Dallas for the majority of his life. Before moving to Dal...