Everyone Wants To Move To Texas
We must be doing something right! Scott Kesner of the Texas Association of REALTORS® credits our "healthy economic diversity with driving much of our state's population and job growth." Oil and gas play a big part in this as well as technology and manufacturing among other industries. Texas came in second in 2014 (with Florida being number one) with 538,572 people moving here from out of state. The states most of our new neighbors moved from are (in order) California, Florida, Oklahoma, Louisiana, and Illinois.
Texas ranked third for residents moving out of state behind California and Florida and topping New York and Illinois. Where are they moving? California, Florida, Oklahoma, Colorado, and Louisiana. Overall, we had more people moving here than leaving, with a total net gain of 103,465 people. So where to they want to live? Good question! Much to many Austinites' dismay its Williamson, Hays, and Travis counties. Denton (!!) has the most people relocating from other counties. Hays and Dallas have the largest number of people moving in and out, with Dallas beating Hays for net loss of residents.
Bottom line: Texas is a great place to be.
https://www.texasrealestate.com/news-releases/release/texas-ranked-second-in-us-for-relocation-activity-and-out-of-state-migratio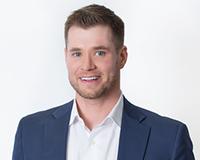 Author:
Selden Tual
Phone:
512-944-3121
Dated:
October 12th 2015
Views:
565
About Selden: Selden is a native of Memphis, TN where he attended Christian Brothers High School. After high schoo...