Fall Horse Health Checklist
Every change in season can bring with it challenges to your horse's health. Here's how to get ahead of the curve and set your horse up for success this Fall!
Fall Horse Health Checklist
Set your horse up for success with these 6 easy fall health tips!
1) Vaccinate
It's always a great idea check your horse's health records and make sure he or she is up to date on all vaccines. The general recommendation is to wait until after the first freeze and vaccinate for the following diseases and viruses:
Venezuelan, Eastern and Western Encephalitis

Tetanus

West Nile virus

Equine influenza

Rhinopnuemonitis

Rabies (which should only be given once a year)
If you live in the south, it may be a while before the first freeze, so its always a good idea to keep organized records of your horse's vaccines and set reminders with your vet on when they are due next.
2) Deworming
Your horse should be on a regular deworming schedule as recommended by your vet. Some barn managers will deworm your horse for you. If you board at a facility that manages the barn's deworming schedule, make sure you get advanced noticed of when it was administered and what type/brand. It's your horse, its your right to know what goes in its body! Plus, if they have an adverse reaction to it, you'll know the culprit and to advise the barn manager to use a different type/ brand next time. We deworm our horses every other month following the schedule below:
September/ October- Benzimidazole
November/ December- Ivermectin
3) Hydration
Just because its cooler out and your horse isn't sweating as much, doesn't mean it is getting enough water. The cooler temps can be just as problematic for horses hot ones. Some horses do not like to drink cold water and insufficient consumption of fluids can lead to colic. We recommend adding an electrolyte to your horse's feed or administering via a paste or gel if they're a picky eater.
4) Shelter
Many horses can survive outdoors in the harshest of conditions. If you live in an area that can is prone to high winds or hail, consider building or purchasing a shelter if your property does not have an accessible barn. A break from the weather can be beneficial to a horse's mental and physical health.
5) Blankets
The nice thing about living in the south is that the fall doesn't get too cold. Blankets are rarely needed for the average horse. If you start seeing temps at night dip in the 40's, its generally a good time to start blanketing. A light weight stable blanket is fine for clipped horses that are brought in a barn at night. For an outdoor horse, you'll want to consider a heavier blanket if they're clipped and a light blanket if they're not clipped. Check your blanketed horse regularly as to make sure they're not sweating underneath.
6) Teeth
The fall is a good time to check your horse's mouth for sharp teeth or mouth sores. Horses need more energy for cooler weather and therefore will need to eat more. It can be uncomfortable for your horse to chew if they've got dental issues. Schedule a quick 5 minute teeth check up with your local vet and and they'll advise you if a float (sedation, dental exam, file teeth) is necessary.
Your horse's health is paramount to its success and longevity. If you stick to a regular schedule with your local vet and make it a priority you will not only make for one happy horse, but a happy rider too! Happy trails y'all!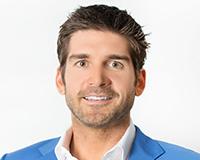 Author:
Rogers Healy
Phone:
214-676-4270
Dated:
September 22nd 2016
Views:
506
About Rogers: Rogers Healy, a native Texan, has lived in Dallas for the majority of his life. Before moving to Dal...