Feb 19 2016 15821 1
The financial market unrest this year is turning into a real boon for U.S. consumers who plan to purchase a home-—and for existing homeowners who could benefit from refinancing.
Concerns about China and the price of oil have driven global investors into the perceived safety of U.S. bonds and mortgage-backed securities.That's why the average 30-year fixed mortgage rate has declined by nearly 50 basis points since the end of 2015. (A basis point is 0.01 percentage point.)
Mortgage rates are lower now than they were at the end of 2015, when the Fed tried to move interest rates higher. In fact, they're trending towards record lows.
Yes, I forecasted mortgage rates would go up. And eventually, that will happen. (Honest!) But for now they're still low, making home buying more affordable. Lower rates mean lower monthly payments, and the decline in fixed rates so far equates to nearly 6% more buying power. That's basically the ultimate "I love you" gift to U.S. home buyers. And who's your valentine? The world!
Existing homeowners are already responding to rates that are now at levels last seen in mid-2012. In the last week, refinancing activity jumped 16%, according to the weekly mortgage application index reported today by the Mortgage Bankers Association.
The exact path and timing for mortgage rates this year is the subject of much debate. Some market forecasters are saying that mortgage rates could set new historic lows before going up again.
The decline in the price of oil, as well as concerns about China, precipitated the financial market shift, so any signs of stability or improvement in those markets would likely lead to higher U.S. mortgage rates. And such stability would also strengthen the hand of the Fed in continuing to tighten monetary policy.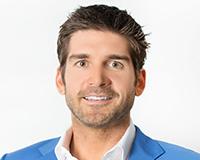 Author:
Rogers Healy
Phone:
214-676-4270
Dated:
February 19th 2016
Views:
476
About Rogers: Rogers Healy, a native Texan, has lived in Dallas for the majority of his life. Before moving to Dal...