From Mississippi To Dallas A REALTORS Journey
Hey Ya'll! It's your favorite REALTOR, Alex Prins, and I couldn't be happier to be making my mark on Dallas. It's been a long road to Dallas, but I love it here. I moved from Mississippi over 3 years ago. I always longed for something more than a small town. So I set my eyes on the blinding lights of Dallas. I visited here 8 years ago and was instantly in love. The city was booming and I knew that I would make this my home one day. I took some time to get everything in order to make the big move and also wanted to lay down some ground work so I could take over the city. I eventually made to big move and my life instantly changed for the better. I haven't looked back since and now I'm hustling to become one of the Top Real Estate Agents in Dallas.
One thing for sure is that nothing in life comes easy. I have learned that in many aspects of my life. I moved here with dreams of starting my own business and I actually started 2 on my own. Those failed and I'm not afraid to admit that. I realized that real estate was perfect to put my "go get em' attitude to the ultimate test. I've already had some success like the 1.6 million dollar deal that I closed this summer and other small wins. I couldn't imagine myself any other place than Rogers Healy and Associates. It feels good to call Dallas and RHA my new home.
Alex Prins
Email Me For All Your Real Estate Needs: Alex@rogershealy.com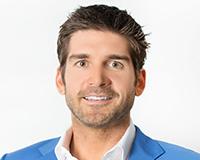 Author:
Rogers Healy
Phone:
214-676-4270
Dated:
October 8th 2015
Views:
500
About Rogers: Rogers Healy, a native Texan, has lived in Dallas for the majority of his life. Before moving to Dal...