Harvey Gough Is Back
For those of you that grew up in Dallas, you would definitely remember Harvey Gough. You may not have remembered his name, but you knew who he was. He owned the famous Goff's on Lovers Lane and yelled at his customers. He would be at the counter and drive thru everyday putting on his best scrooge act. If you asked for a drink to go, he would hand you a paper bag full of your desired drink. I remember him yelling at my mom, "get your ugly kids out of here," or "get out of here before I shoot your tires out!" Between that and the bullet holes in the interior of the burger joint, you'd think that no one would return, but that was not the case here. One would think, "how can this possibly stay in business?" Well, the answer to that is very simple; the burgers were amazing. The hickory burger with double meat and double cheese was an all-time favorite there. Harvey also erected a statue outside the restaurant, and as a kid I always assumed it was a statue of him or his dad, considering it was a family owned restaurant. I couldn't have been more wrong. It was a statue of the Vladimir Lenin of the Soviet Union and outside, the restaurant read "America Won." In 2005, a regular customer bought the restaurant and took the recipes to Hillcrest, across the street from SMU. Although the burgers taste the same, the experience isn't. I still go there a few times a month to get that hickory burger that I grew up on. With all that being said, Harvey is back with a new restaurant! It is called Harvey's Charcoal Hamburgers and it is located at Preston Road and LBJ. Harvey is working the front counter again and hasn't changed that much. He was tired of cooking burgers only for his family and decided to get back in the burger game. So, next time you are in the area, stop by Harvey's and grab yourself a burger, hotdog, or shake. You can't go wrong with Harvey at the grill.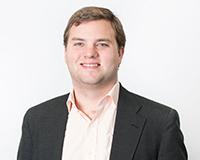 Author:
Matt Bonano
Phone:
214-802-1533
Dated:
December 3rd 2015
Views:
1,618
About Matt: Matt Bonano is a Dallas native and a graduate from Highland Park High School. At Highland Park he wa...