Historical Homes Of Fort Worth Texas
I'm lucky. I live in a gorgeous neighborhood in #FortWorth surrounded by amazing well built homes dating back to the late 1800's. And even more lucky is I live right across the street from one of the oldest #historicalhomes in Fort Worth, #brycehouse. This home catches your attention as soon as you drive past. When I first moved into the neighborhood the home was occupied but you could tell it needed a lot of love. The home has since been sold and renovations are well underway. Thank goodness because my kids swear to me there is a sure to be ghosts on the third floor that overlooks our home. Truthfully - they might be right!

This home was built in 1893 and is one of the earliest built homes in the Arlington Heights subdivision. It was custom built for William J. Bryce by the architectural firm Messer, Sanguinet and Messer. Bryce passed away in 1944 and the home has passed through several owners since. Brent Hyder, the new owner, is now my neighbor and he is patiently and lovingly restoring the home back to its original grandeur. Several times a day I can see Brent's bright yellow porsche parked at the curb as he watches over his restoration.
Many a morning I was awoken to the banging and clanking of concrete being smashed up and / or original bricks being carefully removed, cleaned and re-attached to the outside walls of the home. Let's just say I have gotten to know many of the workers who where hired to restore this lovely home. But by now (it's been well into a year) we have respect for one another, they know not to park in my spot on my side of the street and they know no loud banging allowed until after 8am, I did have sleeping teenagers all summer after all!
If you ever get a chance, take a drive by. Maybe even stop long enough to knock on the door to ask for a quick tour or at least a quick peek into the huge window overlooking the living room off the front porch. But be careful! As my son and I smashed our faces to the glass to take a look inside months ago, Brent was sitting on a sofa in that room starting straight at us! But we got a good laugh and even got a quick tour too! Inside you will notice the gorgeous and rather large original moldings. They alone make this home truly unique and worth the quick peek. And for those ghosts...the third floor is being turned into the library. So at least now they will have something great to read! I bet you can't guess the number of bedrooms in this large home with all of the original sleeping porches being brought back to life...2! Yep you heard right, two. Seems crazy in this day and age, but don't look for a for sale sign in the yard when the renovations are complete. Brent completely tends to keep this one in the Hyder family. Smart man!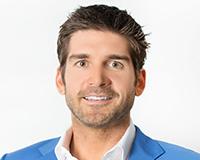 Author:
Rogers Healy
Phone:
214-676-4270
Dated:
November 12th 2015
Views:
4,007
About Rogers: Rogers Healy, a native Texan, has lived in Dallas for the majority of his life. Before moving to Dal...