Home Is Where The Heart Is
Home is where the heart is. We all know this expression, but what does it really mean? The Joint Center for Housing Studies at Harvard University has data that describes what this phrase means to most in the U.S. Every year, the department performs a study to identify the reasons most important to Americans in regards to homeownership. Their research found the participants' top 4 reasons to own a home were not financial.
1. Homeownership offers a stable place to raise children and the opportunity to provide them with a good education
Being in the best neighborhoods, with the best school districts is on the minds of many homebuyers. This also includes those without children at the time of purchasing their home. This is in the back of their mind as a major reason for choosing the location of the home they purchase.
2. Homeownership offers a sense of comfort and security
Having a home not only offers stability, but it also gives a sense of security and comfort. Americans see their homes as their personal sanctuaries that provide them with a refuge from the hustle and bustle of the outside world.
3. Owning a home can provide more space for a growing family
Over time, most families will change in size. Owning a home often provides the space necessary to accommodate these changes and allow for any unexpected guests, if needed. Having a home that fits their families' ever-changing needs came in third on the list.
4. It gives you control over your living space
Owning a home gives homeowners the freedom to make changes as they see fit. There is usually nothing stopping them, except the occasional code or community deed restrictions. Homeownership also allows residents to add an extra furry family member to the bunch if they'd like or to move in that long-lost, favorite uncle for a year...or two.
5. Homeownership is a good way to build wealth that can be passed along to family members
For many, there is peace of mind in knowing one's family will be okay, regardless of what happens in life. It is also an investment that can provide financial security long after the mortgage is paid off and for generations to come.
Bottom Line
Whether you are a first time home buyer, moving on up, or wanting to start a new chapter in life, now is a great time to consider the intangible factors that make a house a home.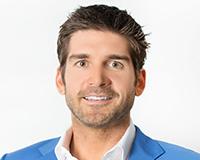 Author:
Rogers Healy
Phone:
214-676-4270
Dated:
October 6th 2015
Views:
1,118
About Rogers: Rogers Healy, a native Texan, has lived in Dallas for the majority of his life. Before moving to Dal...