Home Prices And Interest Rate Trends
As a seller, you will be most concerned about 'short term price' – where home values are headed over the next six months. As either a first-time or repeat buyer, you must not be concerned only about price but also about the 'long term cost' of the home.
Let us explain.
There are many factors that influence the 'cost' of a home. Two of the major ones are the home's appreciation over time, and the interest rate at which a buyer can borrow the funds necessary to purchase their home. The rate at which these two factors can change is often referred to as "The Cost of Waiting".
New Doctors 100% mortgage loans
Foreclosure for sale Frisco Texas
Stop Foreclosure Mortgage modification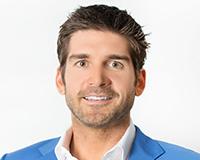 Author:
Rogers Healy
Phone:
214-676-4270
Dated:
March 14th 2016
Views:
538
About Rogers: Rogers Healy, a native Texan, has lived in Dallas for the majority of his life. Before moving to Dal...