Home Sales Tips What To Disclose When Selling Your Home
By Heath Olinger
DALLAS, TX. – Are you planning on selling a home that can be described as a little "scary" and you're not sure what you should disclose about it? You're not alone. Many people have been in the same position but the reality is that when it comes time to disclosing information about your home you should be ready to disclose as much information as possible including the following information so you can protect your best interests.
Your Homes History

Does your home have a notorious past and was the site of past criminal activity or a murder? If so, this information about your home should be disclosed to buyers, especially if it's "haunted" because home buyers in 2017 want to know everything about homes before they purchase them.
If Your Home Has Roof Problems

If the roof on your home leaks every time it rains, or has other issues like missing singles, you should disclose this information about your roof to buyers because an average roof replacement can cost up to $30,000 or more so it's best to disclose this information and avoid potential legal action from the buyer after you sell your home.
Toxic Materials in Your Home?

Let's say that your home was built in the last 50 years and has some toxic materials like paint, toxic mold, asbestos or radon, in this case, you will absolutely want to disclose what potential toxic materials were used during the construction of your home so you can protect your best interests.
Natural Disasters or Hazardous Area

Last of all, but most important, if your home sits in the middle of a flood plain or is built next to a former dump site, that may contain toxic materials, these are important pieces of information that you should disclose to potential buyers who are interested in purchasing your home.

Learn More

For more information on what you should disclose when selling your Dallas area home, or to view homes for sale, contact me today by calling (972) 523-1389 or
click here to connect with me online.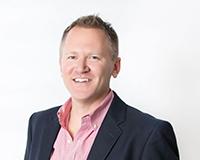 Author:
Heath Olinger
Phone:
972-523-1389
Dated:
February 1st 2017
Views:
297
About Heath: Growing up in Tarrant County and later moving to Dallas County, Heath is well versed in the Dallas-F...