Housing Prices In Dallas Still On The Rise
Over the past few years people have always acted skeptical of the Dallas housing market. I would always get people asking me, "how long do you REALLY think this is going to last?" My answer has always been, "I have not seen any signs of this changing in the near future." Many clients have decided to wait a while until this rise stops, but they would have been much better off buying in the beginning. Here are some of the statistics:
- Only two cities in the US have higher rises than Dallas since the last market housing peak; Denver and Austin
- Dallas residential prices are 46.6% higher than they were before the market crash.
- Denver is at 58.18%

- Austin is at 53.52%

- In October, home prices were 8.7% higher than they were in October of 2015.
So what does this mean? It means that sellers still have a great opportunity to make huge profits on their homes, buyers are still buying in DFW, and the end is not in sight yet. With the amount of people that are moving to the DFW area from across Texas and across the Nation, we should see a very healthy housing market for some time.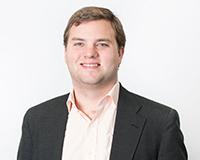 Author:
Matt Bonano
Phone:
214-802-1533
Dated:
December 6th 2016
Views:
465
About Matt: Matt Bonano is a Dallas native and a graduate from Highland Park High School. At Highland Park he wa...