How Am I To Fit In This Tiny House
As I thumb through the channels just before bed last night I came across a reality show centered around "Tiny Houses" - think Animal Planet's "Treehouse Masters", but instead of some $85,000 child's wooden utopia come to life, it's an $115,000 storage container with a six hundred gallon rain catcher for some holistic medicine practitioner named Kale in Santa Cruz, CA. Riveting television, right?
*four consecutive episodes later*
Now I'm hooked. I can do this, right? I'm going to rid myself of all this "weight" on my shoulders - I'm going off the grid!! Exhilarated about the mere thought of something so, dare I say, unfamiliar. It's sad to say, but we're all a slave to endless emails and app notifications these days. Is this my cry for help?
After googling "sustainable living practices" I started to mentally devise a plan about how I was actually going to make this work - you know, because I have a wife and an 8 year old daughter to keep in mind. All things considered, this tiny house show has gotten me all kinds of fired up.
First, we need to donate about 90% of the things that we own. Sounds easy enough, right? Simply walk into my closet, pick five outfits….and donate the rest. Then we need to sell all of our furniture because everything we own is oversized, clean out everything in the kitchen (only the bare essentials) and then... there's the pets. We have three of them. There's no way I can convince my wife to completely overhaul our entire family's lifestyle. That's a significant amount of sacrifices to make in a very short amount of time, I understand, but this kooky TV show makes it seem so attainable, right?! Am I really willing to put my entire family through such an extreme makeover, all in the name of an alternative way of living?
Now I'm in the middle of an intrapersonal (finally, an opportunity to use that word!) battle of differing ideals. That's about when I decided that this may not be a realistic endeavor after all - or at least for now. Time to re-focus my sights on more attainable solutions in the short term, because if I've learned anything in the short amount of time I've been married, it's the principle of compromise. 'Amirite, fellas? I love my marriage, and I would like to stay married. That's why having a bedroom that doubles as a kitchen, which also doubles as a home office, which shares a light-weight sliding hemp paper wall with our daughter's room might not be the ticket to the blossoming life that we had envisioned.
Bottom line, if I learned anything from my latest in a long line of "fad interests" of mine, it's that it's not about the tiny house. In fact, the tiny house itself is a mere symbol in the movement of sustainable living practices. I don't need to buy 500 sqft circus wagon with a towable outhouse to live a more environmentally conscious & sustainable life. I do need to make more responsible choices, however - we all do. And by doing so, we can all save money in the process. Give it time, implement a plan - all good habits are formed by sticking to a plan of action.
"When preparation meets opportunity"

Here are some links I've found useful in pursuance of a more eco-conscious life:
http://www.conserve-energy-future.com/10-steps-to-become-eco-friendly.php
http://www.conserve-energy-future.com/15-easy-ways-to-become-environmentally-friendly.php
http://biofriendly.com/blog/environment/50-ways-to-make-your-life-more-environmentally-friendly/
http://www.huffingtonpost.com/2014/10/01/eco-friendly-home-50-ways-to-do-it_n_5916442.html
http://www.sheknows.com/home-and-gardening/articles/803354/ecofriendly-ways-to-green-your-home-and-family
http://www.visitdallas.com/about/green-dallas/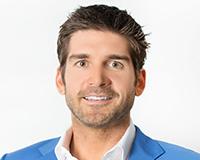 Author:
Rogers Healy
Phone:
214-676-4270
Dated:
November 6th 2015
Views:
3,055
About Rogers: Rogers Healy, a native Texan, has lived in Dallas for the majority of his life. Before moving to Dal...