How Far Does A Salary Go For Millennials In Dallas
A report was recently released about how much Texas millennials make and how far it actually goes in day-to-day life. Texans actually fare much better than most other young Americans.
According to the report by financial firm JLL - they went through 2016 data on the average salary for 25- to 34-year-olds in the top 50 U.S. metros. Then, they adjusted income for cost of living and compared it to the average U.S. income ($67,900) to see how far millennial money goes in 21 select markets.
Austin came in at No. 1 with the best buying power, San Antonio at No. 2, Houston at No. 4, and Dallas-Fort Worth at No. 7. What does this mean? While cities like Washington and San Francisco provide the highest salaries, salaries in Texas have more VALUE.
"In Texas, the average income of a millennial will feel $1,000 to $7,300 higher than the U.S. average — which gives them more potential dollars available for spending, meaning the value of their money goes further," explains the report.
The salary for a millennial in Austin, says JLL, is $72,442, but it spends like $75,225. That's $7,325 above the U.S. average. On the flip side, a $100,000 salary in the Bay Area feels more like $54,000.
When adjusted for cost of living, a San Antonio salary of $63,902 is worth $74,827, and a Houston salary of $72,749 is worth $73,188. In DFW, a salary of $70,266 spends like $68,686, but it's still $1,000 higher than the national average.
The impressive buying power across Texas cities is attributed to our low cost of living, great local economies, and NO state income tax.
"Major Texas markets can be viewed as prospective catalysts, or 'money magnets,' for the working millennial — where diverse job opportunities are growing, career advancement is high, and above average spending power puts you ahead of the your peers in other markets," notes JLL.
For all your DFW real estate needs, selden@rogershealy.com
www.seldentual.com
IG: @seltual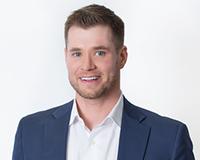 Author:
Selden Tual
Phone:
512-944-3121
Dated:
April 12th 2017
Views:
62
About Selden: Selden is a native of Memphis, TN where he attended Christian Brothers High School. After high schoo...