How Parents Can Keep Their Sanity While Their Dallas Home Is For Sale
DALLAS, TX. – Selling a Dallas Home is fairly easy when it's just one person or a couple, but when you include children, listing a home can get complicated because for a child the home may represent the place where they've made the most memories in their lives and as a parent you have to deal carefully with your children or selling your home can turn into a traumatic experience for them.
Simple Tips for Dealing with Children While Your Dallas Home Is For Sale
Tip #1 – Make sure your children know why you're selling your Dallas Home and want to move to a bigger house. You can use reasons for moving to a bigger home like bigger bedrooms, more yard space, better schools, closer to grandparents or family and more things to do in the area.
Tip #2 – Let your children be kids but make sure that their things are easy to clean up before your Realtor® calls to schedule a showing. This can be done by purchasing totes so you can easily clean up their toys and store the tote away out of sight when needed.
Tip #3 – Keep your children involved in the move by giving them simple chores to do like packing, taping boxes or cleaning the house when needed.
Tip #4 – For children that are toddlers or younger you should pack a "go bag" that you can easily grab and go when need just so you won't have to take those extra minutes preparing their clothes, diapers or cups if your agent calls at the last minute with someone who wants to see your Dallas Home.
Tip #5 – Create a meal plan in advance just so you can have more time to focus on your child during the time that your home is for sale without having to think about what you're cooking for dinner that night.
Search for a Dallas Home
To get started with searching for a Dallas Home contact me, Heath Olinger, Realtor® with Rogers Healey and Associates by calling me at (972) 523-1389 or click here to connect with me online.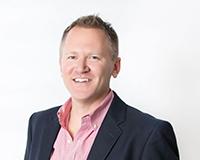 Author:
Heath Olinger
Phone:
972-523-1389
Dated:
January 18th 2018
Views:
479
About Heath: Growing up in Tarrant County and later moving to Dallas County, Heath is well versed in the Dallas-F...