How To Blog
How convenient.. My first blog is going to be about how I have no idea how to blog, what to say, who my intended audience is, and anything else I should know about blogging that I don't know yet. Key word, yet. I tend to always have the urge to be a professional at everything I do, so by the time I'm publishing a blog next month I hope y'all are still around to enjoy!
Point One: How do you blog? I guess, technically, I'm currently blogging but my question is how do I become a famous blogger that gets paid to hide behind a screen and tell everyone what they really think? That's like my dream job - speaking the truth. But these days the truth unfortunately hurts. I learned from my mother, at a very young age, something that everyone should learn at some point in their lives, "If you can't say something nice, don't say anything at all." I assure you that I can bite my tongue, it's the whole " hiding behind a screen" thing that really turns me off. I have this weird urge to constantly be in front of people, talking and carrying on conversations. I need human interaction. I have a lot to say so maybe blogging could be my thing. But, then again, I also have a lot to learn so maybe I should just shut up and listen once in awhile. After all, I can't be learning if I'm the one doing all of the talking. Right? Okay, final decision - I will not be trying to get rich off of my poor blogs.
Point Two: What do I say? I've honestly never read a single blog in my life. What do bloggers blog about? Probably all of their inspirations, thoughts and venting goes here. Do bloggers vent in their blogs because they have no one to vent to? Is that what I'll eventually blog about? (absolutely not) Stay tuned..
Point Three: Who is my intended audience? Good Question. I'm in the real estate industry so that's what I know and love. You know who else knows and loves real estate? My competition. Do I even have to have an intended audience in mind? I'm really not trying to target anyone specific because I don't even know what I'm going to be blogging about yet. I'll probably be all over the place with my blogs so y'all can decide if you want to be part my audience. I'm leaving that part up to you.
After writing this blog I think that I actually have a real idea for my second blog. I promise it'll be 100% more intriguing than this one. Props to y'all if you made it this far. Bye for now!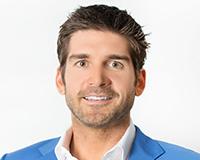 Author:
Rogers Healy
Phone:
214-676-4270
Dated:
January 4th 2017
Views:
424
About Rogers: Rogers Healy, a native Texan, has lived in Dallas for the majority of his life. Before moving to Dal...