How To Fact Check The Internet
Fishy headlines.Search the exact headline on Bing or Google. If it's fake, you'll see links disputing it. Also check Snopes.com and reported.ly.
Visit the site.Go to the source site and check the About tab. See if they're politically biased, satirical or a fake. Reputable sites have hyperlinks to backup research. Fake sites don't provide research and may contain spelling and grammatical errors.
Search photos and videos. Right click on the suspicious item and save it to your desktop, then drag it to the image or video search box on Google or Bing. This will verify the subject and where it's appeared.
Check the writer.Look on their Facebook and Twitter accounts for a blue checkmark verifying occupation and identity.
Double check breaking news.These stories often misidentify people and misreport what's going on. Find a news outlet getting reports from its own people on the scene, not from other sources, indicated by phrases like "we have reports that..." and "we're trying to confirm..."
Correct your own mistakes.If you post something you discover is untrue, delete it, apologize and provide the facts.
Respectfully correct others.When friends or family share misinformation on social media, gently tell them where they can find the right story.
Question all political ads.Companies can have a competitor's ad pulled and demand proof of the claims made. This doesn't happen in political advertising, where anything can be claimed with no proof required.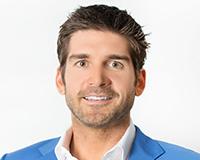 Author:
Rogers Healy
Phone:
214-676-4270
Dated:
April 23rd 2016
Views:
885
About Rogers: Rogers Healy, a native Texan, has lived in Dallas for the majority of his life. Before moving to Dal...