How To Get Your Dallas Home Organized Before Listing It
One of the most important things you can do when selling your home is to get it organized before listing it for sale.
When a home buyer sees that your home is well-organized this increases their confidence that you've kept your home well-maintained during the years that you lived there.
Confident buyers will also be buyers who won't hesitate to submit more than one offer should multiple buyers take an interest in bidding on your well organized home.
In today's post I will provide you with 5 easy tips you can use to get your home organized, so you can also get it ready for sale.
Tip #1 – Start with A Corner First
Getting organized can be one of the toughest things to get started, but it's an important task to undertake.
To get started with organizing your home start with the corner of a room first, and work your way out to organizing the entire room.
Once you start with organizing a small space you will be surprised at how easy it is to move on to organizing bigger spaces.
Tip #2 – Organize Your Closets
Did you know that home buyers will be looking in your closets too?
Purchase matching hangers to hang your clothes, storage baskets for your shoes, purses, hats and box, then give away any jackets or outfits you haven't worn in 3 to 6 months.
Tip #3 – Clean Up Your Refrigerator
Although most homeowners will be focusing on organizing other areas of their homes, you should always make organizing your refrigerator a part of your organizing activities.
Why?
A home buyer who sees that you have a messy fridge will wonder what else may be wrong with your home.
Take out all items from your fridge then clean the shelves, drawers and inside of your fridge before putting your food and drinks neatly back inside your fridge.
Tip #4 – Don't Forget Your Medicine Cabinet!
As important as organizing and cleaning your refrigerator is, you should also clean then organize your medicine cabinet as well.
Tip #5 – Get Creative with Your Organization
Don't be afraid to get creative with your organizing by using these ideas:
Purchase hooks – Hooks are great for hanging hats, coats and other items you may be using regularly.

Buy clipboards – You can mount clipboards on your office or kitchen wall to keep your paperwork neat and organized.

Use your door knobs – Make door knobs your new best friends by purchasing felt and creating your own door knob organizer.

Get creative with old luggage – It's easy to create a DIY nightstand or table by using an old suitcases.

Buy peg board – Mount peg board in your kitchen and use for hanging your pots and pans.
Sell Your Dallas Texas Home
To get started with selling your Dallas Texas Home contact me, Heath Olinger, Realtor(R) with Rogers Healy And Associates by calling me at (972) 523-1389 or CLICK HERE to connect with me online.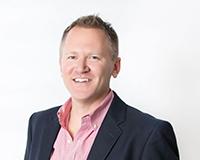 Author:
Heath Olinger
Phone:
972-523-1389
Dated:
January 18th 2018
Views:
572
About Heath: Growing up in Tarrant County and later moving to Dallas County, Heath is well versed in the Dallas-F...