I Love My Dallas House But The Streets Are Terrible
How many times have I heard this from people: "I love my house in Dallas, but the streets are terrible!" or "I really want to move to that neighborhood and love that house, but the street is terrible!"
We have all heard about the woes of Dallas Streets. If you are on Facebook, you have probably seen the very cool and informative way in which Mockingbird Pothole for City Council has documented some of our street woes (throw a like to their page--you won't regret it).
But, what do you do as a seller--or buyer--who wants a house in a great neighborhood or has a house to sell in a great neighborhood but the potholes are like driving through 1980s Beruit? Well, you do have options.
First and foremost, if you are a Dallas resident and haven't downloaded the City of Dallas 311 App for your smart phone, do it. In fact, do it now...I'll wait...okay, now that you've done that, hop on the app and report your pothole or street condition to 311. And, if you don't see action soon, report it again.
Another option, one which may get more direct results, is to call the office of your Dallas City Council member and let them know about your situation, especially if you are a seller. Chances are you aren't going to get an entire repaved street because of the way the city budget works, but you can probably get some attention to the large pothole/sinkhole near your house.
If you are a buyer--and I've run in to this one recently a lot--don't be discouraged if there is a pothole or two on your favorite street. For one thing, this spring, we had record rains followed by record ice this winter. As my high school physical science teacher taught me, that's not good for roads. For another, Dallas is the 9th largest city in the nation and not all of our streets will be perfection. I've shown million-dollar houses before and got dunked in to a sinkhole right in front of them. It happens.
Don't let a pothole on your street stop you from buying a house in the hood you love. Be proactive. Ask your agent to ask if the sellers of the home will turn the street problem in to 311; reach out to the neighborhood association and ask for their help. Or, once you've moved in, call your city council person's office, report it to 311, and be diligent.
Part of owning a home is being an active citizen where you live. That means you will, in the time you own your home, run across some bad street conditions in your neighborhood. Don't think that the neighbor down the street is reporting it--YOU report it, too. Be pro-active. If your neighborhood doesn't have a voluntary neighborhood association, get with your neighbors and start one.
Part of home ownership is taking the good with the not so good. And, in Dallas, part of that "not so good," is going to be street conditions. Don't let a bad pothole in your favorite hood stop you from wanting to live there.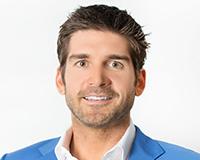 Author:
Rogers Healy
Phone:
214-676-4270
Dated:
October 24th 2015
Views:
601
About Rogers: Rogers Healy, a native Texan, has lived in Dallas for the majority of his life. Before moving to Dal...