I Want To Become A Real Estate Agent
So, I want to become a Real Estate Agent…What are my next steps?
Congratulations! The first step is making the decision to change your life for the better. It's not an easy journey by any means, but worth it! The first thing you will need to realize is there will be a lot of upfront fees ranging from paying for your real estate classes, to fingerprinting fees, to joining the local board for your broker, etc. They add up quickly. I say this not to scare you, but to give you some insight. Knowledge is power. Being prepared is key. If you want a sample list of the fees associated with becoming a Real Estate Agent be sure to check out my second blog post in this series here: http://bit.ly/2gtCbg7
I encourage you to research different companies and different ways for you to obtain your real estate license. I will speak about my journey and what worked for me, but I will always encourage you to do your own research and figure out what will work best for you.
I took my classes through Champions School of Real Estate (Plano location). I had an amazing experience with them! They have the option of 'in-person' classes or online classes. I did the 'in-person' classes because I had the time to do so, and I knew that is what would work best for my learning style and I LOVED them! I have nothing but rave reviews of my experience at Champions School of Real Estate. They have several different options available including night and weekend classes, so if you're committed to making it happen, you'll make it happen! They have several phenomenal instructors but I must give a big shout out to, Randy Smith. He's truly a gifted teacher and has been so encouraging to me every step of the way in my real estate journey.
In conclusion, research which real estate school will be the best for you. Figure out if you want to do 'in-person' classes or online classes. Sign-up! Take action. Don't put it off. If you're serious, you'll make it happen and quit procrastinating. Still have questions? E-mail me at: Cassie@RogersHealy.com. I'm happy to help!
Disclaimer: These are my opinions and my opinions alone of my experience with obtaining my real estate license. They are unique to me and my journey. Your experience will be different and will depend on your mindset, drive, ambition, personality, action you take, and other external circumstances beyond my control. I am not being compensated by Champions School of Real Estate. I just had a very great experience with them and wanted to share it.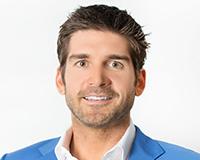 Author:
Rogers Healy
Phone:
214-676-4270
Dated:
December 7th 2016
Views:
315
About Rogers: Rogers Healy, a native Texan, has lived in Dallas for the majority of his life. Before moving to Dal...