I Want To Become A Real Estate Agent Part 3
Hello, hello! Today's blog post will cover ongoing expenses related to being a Real Estate Agent. If you haven't already, you will want to read the first post in this blog series by clicking here: http://bit.ly/2h2NCwO (Covers how to pick your Real Estate School). Next you'll want to check out the 2nd post in this blog series here: http://bit.ly/2gtCbg7 (Covers the UPFRONT fees of becoming a Real Estate Agent).
Okay, perfect! Now that you're all caught up we can dig into today's blog post topic which is going over the ongoing (yearly) fees of being a Real Estate Agent. You are in essence owning your own business so there are fees and expenses involved with that. Depending on which board you join will affect your yearly expenses. This is an example of what it might look like:
MetroTex: yearly fee of $409
MLS: quarterly fee of $109, which makes it a yearly fee of $436
Supra/E-KEY: yearly fee of $200
This turns into a $1,045 yearly expense. If you're like me, and you like to budget, this turns into give or take $88 a month, which definitely sounds more doable when you break it down into a monthly fee. Stay tuned for a blog post in the future about a budget system I use and love, for my personal budget, as well as my business expense budget.
You'll also want to take into account the monthly fee your brokerage charges you. I left this out because that will depend on which broker you hang your license with. I have heard of monthly fees as low as no monthly charge, all the way up to $150 monthly charge. Be sure to do your own research and find the best fit for you. You'll also have some other fees thrown in there when you get your first listing (you'll need to buy the signs, hangers, etc) as well as how your broker charges E&O insurance when you start getting transactions.
Be sure to 'LIKE' and 'FOLLOW' me at facebook.com/SellWithCassie and you will be alerted once new blogs are posted. Still have questions? Email me at: Cassie@RogersHealy.com. I'm here and happy to help!

Disclaimer: Prices are deemed reliable but not guaranteed. These are my opinions and my opinions alone of my experience with obtaining my real estate license and the costs involved. They are unique to me and my journey. Your experience will be different and will depend on your mindset, drive, ambition, personality, action you take, companies you go through, brokerage you join, and other external circumstances beyond my control. I always encourage you to do your own due diligence and research.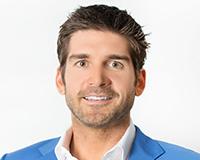 Author:
Rogers Healy
Phone:
214-676-4270
Dated:
December 21st 2016
Views:
272
About Rogers: Rogers Healy, a native Texan, has lived in Dallas for the majority of his life. Before moving to Dal...