I Want To Buy An Historic House Part 1
"I want to buy an historic house!"
It's a phrase we often hear from buyers of residential real estate--particularly in Dallas where the conservation and preservation of residential neighborhoods of historic and architectural significance is at the forefront of public consciousness. Too, as millennial home buyers become more active in the market, historic properties and neighborhoods have become a hot commodity among this particular sub-set of the housing market, especially in Dallas where these neighborhoods tend to be more walk-able, closer to public transportation, and closer to the city's urban core.
What does buying an historic house entail? What, exactly, is an historic house? What are historic and conservation districts? Are there tax benefits associated with owning an historic home? These are questions we often get from buyers in the market for properties like these.
Because the historic housing market, particularly in Dallas, is somewhat complicated and segmented between neighborhoods, architectural styles, and even regulations governing the properties and neighborhoods, we are breaking up the answers to these and other questions in to a four-part series that we will be running today, Wednesday, Thursday, and Friday.
First, we're going to address the most important question, "What is an historic house?"
Technically, a home is not an "historic" home unless it is so designated by some governing body--the National Register of Historic Places, the Texas Historical Commission, the city of Dallas, etc., or is contained in a specific historic district.
However, over the last 10 years, most residential real estate buyers tend to consider homes "historic" if they are 70 to 80 years old or greater and are in essentially original or restored condition on the exterior. In fact, from our experience, when people are telling us they want "historic" homes, they aren't differentiating between a home that is specifically designated as "historic," and one that is simply very old and of a particular architectural style like Craftsman, Tudor, etc. While a greater awareness of the real estate transaction process as it relates to historic homes will, we hope, educate buyers in to understanding exactly what to ask their REALTORS for, to many buyers, owning an "historic" home is, essentially, simply just owning a very old home.

So, let's address what most people think first: that historic homes are just very old houses. That's true, but also false.
Let's take, for example, a house that I sold some time ago: 422 Coombs Creek Drive in Oak Cliff's Dells District. The house was built in the 1930s, so it was, indeed old. And, while it was very unique to the neighborhood (the only Spanish-style home in a neighborhood of limestone and frame cottages), we never could identify an architect or builder for the house. Was it historic? Not really. Old, yes. Cool, yes. Historic, not necessarily.
Now, let's take a look at 5025 Junius in Munger Place, a property that we have listed as a hip-pocket coming to market on October 15.
Is this house historic? Let's examine the facts: 5025 Junius was built in 1919 (per the building permit application below, even though tax records list it as being built in 1922), according to the permit by builder S.G. George for C.A. Ritter, who owned the land. It isn't 100 percent clear if George actually built the home or if Ritter ever lived there, as we believe it was actually built by an architect named S.C. Skielvig as his personal home. Skielvig came to Dallas in 1919, and his name appears, actually, on the same page of the permit book for a home at 5815 Richmond. Skielvig later transferred the home to his son-in-law, Dr. Ben Schoolfield, a noted orthopedic surgeon who actually devised an early surgical remedy for flat feet. After Schoolfield's move to Tennessee, the Little Flower Mission Society purchased the house in 1959 and made it the headquarters of their charity for many years. The house is located in the Munger Place Historic District.
So: Is this house historic? The answer, in this case, is "yes." Surprisingly, in this case, it has nothing to do with the history of the home (although that does make it more "historic.") This home is an "historic house," because it is located in the Munger Place Historic District, and is an original construction home from within the period of significance for homes constructed in Munger Place.
Having a home in an historic district is one way for a home to be "historic." There are, however, others.
One is the RTHL designation--Recorded Texas Historic Landmark. This is a designation granted by the Texas Historical Commission for properties of architectural and/or historical significance that meet specific guidelines (i.e., in near-original exterior condition, etc.). Another is if the home is listed on the National Register of Historic Places.
Still another option is a local landmark designation. The city of Dallas has specific guidelines that allow residential and commercial structures to be listed as individual landmarks, as do other cities throughout the nation.
Now that you know a little about what, exactly, does (or does not) constitute an historic house, you are ready for Part 2 tomorrow, which will address historic and conservation districts in the city of Dallas. In the interim, check out another of our fantastic historic property listings, the Feagin-Gibson house on Swiss Avenue, which is currently undergoing restoration.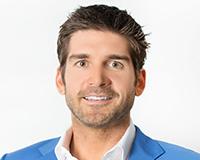 Author:
Rogers Healy
Phone:
214-676-4270
Dated:
September 29th 2015
Views:
624
About Rogers: Rogers Healy, a native Texan, has lived in Dallas for the majority of his life. Before moving to Dal...