10 Best Neighborhood Restaurants In Dallas
CultureMap will be hosting their annual event on April 20th from 7-10pm at Sixty Five Hundred, honoring the best in local food and drink. Check out our list of nominees in all categories of food and beverage, from best bartenders to the best restaurant in Dallas-Fort Worth. Tickets are on sale now, for $45, through March 31.
Here are our nominees for Best Neighborhood Restaurant:
20 Feet Seafood Joint
The theme is seafood: Maine special, lobster rolls, clam chowder, and fried clams. Ramen, too, plus Fries' cream pies. Plus BYOB! Can't get much better than that on your wallet!
Bbbop Seoul Kitchen
Family-owned Asian-fusion restaurant in Upper Greenville have a basic cuisine theme, with a focus on Korean dishes including bibimbap, the traditional rice bowl dish!
Chicken Scratch
Laid-back spot in West Dallas has a theme of a family picnic! The menu focuses on chicken, including rotisserie, fried chicken, fried-chicken biscuit sandwiches, plus sides such as mashed potatoes, French fries, mac and cheese, and collard greens. Enjoy live music every weekend!
Lounge Here
Casual-chic bar-restaurant by White Rock Lake has rock star owners! This Southern menu consists mostly of food you can eat while you drink some of their cocktails, with plenty of snacky options such as hummus and deviled eggs!
Maple & Motor
This unique burger spot has a simple menu, with burgers, hot dogs, and onion rings!
Meso Maya
This El Fenix spin-off aims for authentic Mexican food such as mole, posole, and budin Azteca, a layered dish with tortillas and chicken. All three branches are located in Dallas! There are 8 different margaritas, including one with avocado and pineapple, and another with cucumber.
Neighborhood Services
This Lovers Lane restaurant has a cool atmosphere! Dishes are all-American: chicken pot pie, scallops with cheddar polenta, fish and chips, generous salads, and sweet appetizers like fried asparagus.
Royal China
This Chinese restaurant in North Dallas is known for two signature dishes: hand-pulled noodles and house-made dumplings!
Sissy's Southern Kitchen & Bar
Fried chicken is the trend for 2017. Their menu consists of crunchy fried chicken and classics such as deviled eggs, gumbo, and fried green tomatoes. There's shrimp and grits and sides such as collards and fried okra. Located on Henderson Ave in Dallas!
The Grape
Located in Lower Greenville is this European-influenced restaurant that has prevailed for more than 35 years! Good service, a friendly wine list, a weekday happy hour, and nightly specials! Check it out!
For all your DFW real estate needs, Cmiles@chastinjmiles.com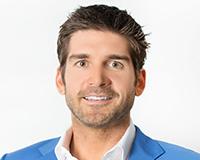 Author:
Rogers Healy
Phone:
000-000-0000
Dated:
March 21st 2017
Views:
336
About Rogers: Rogers Healy, a native Texan, has lived in Dallas for the majority of his life. Before moving to Dal...