10 WAYS TO SHOP FOR THE LOWEST MORTGAGE
BUYING A HOME? MAKE SURE YOU USE THESE 10 WAYS TO SHOP FOR THE LOWEST MORTGAGE RATE.
Shopping for the lowest mortgage rates is essential to save you thousands of dollars.
You need to do upfront research to have an idea of what you want, then see who can get it for you.
Here are some strategies to shop for, and qualify for, the best mortgage rates:
No. 1: Establish a Plan
Get a referral from someone. The first lender you talk to can help you compare FHA and Conventional financing as well as various loan terms so you can make an informed decision on which loan program and term when you talk to other lenders.
No. 2: Raise your Credit Score
How much can a good credit score improve your interest rate?
Most lenders require a minimum credit score of 620 to 640. "Typically, a credit score of 740 or higher puts borrowers in the best tier for a conventional loan program," says Michael Smith, first vice president – business development manager for mortgage lending for California Bank and Trust in San Diego.
"Depending on market pricing, you can shave one-eighth to one-quarter percent off your interest rate if you can get your credit score above 740," says Amy Tierce, regional vice president for Wintrust Mortgage in Needham, Massachusetts. Tierce recommends working with a lender who can use a credit score simulator to advise you on what steps to take to improve your score.
No. 3: Decide how long you'll keep the loan
This is important as it can change the kind of mortgage you choose. if you are risk-averse you might choose a fixed-rate home loan for maximum safety. But, if the property will only be kept for a few years, you can be perfectly safe with a 5/1 hybrid mortgage and pay about 1 percent less in interest. Shorter loan terms can get you a lower rate.
No. 4: Ask about Fees
Ask for the amount it will cost to close the loan, the mortgage with higher fees should have a lower interest rate. Some lenders blend all their fees into a loan preparation fee, while others separate them out.
No. 5: Always provide the same information
Make sure when you request a rate quote that you provide all lenders with the same information:
The quality of your credit
The location, type, and use of your property
Size of your down payment or the amount of home equity you have
Keep in mind that mortgage rates change often, so quotes obtained today can't be reliably compared against quotes given tomorrow.
No. 6: Call lenders on the same day
Mortgage rates fluctuate constantly, so you should call lenders as close to the same time as possible on the same day to compare the best mortgage rates.
If you can, call within the same timeframe (the morning or afternoon), because a bond rally could mean that mortgage rates have dropped dramatically from the morning to the afternoon.
No. 7: Interview lenders and decide
Contact the mortgage lenders and notice who gets back to you right away. Pay attention to who asks you questions about your situation, and who answers your questions in an understandable and meaningful way. See who you feel most comfortable with when discussing your financial concerns. At this point, you already know their mortgage rates are competitive, so trust your gut and go with the person you feel best about.
No. 8: Don't comparison shop by APR
There are lots of ways to shop for a mortgage, but comparison shopping by APR (Annual Percentage Rate) is among the worst of them.
It's a government-mandated figure meant to show the "true cost" of financing a home over a period of 30 years. However, "true cost" is really equal to your loan size plus the interest paid over 30 years (assuming you're getting a 30-year, fixed-rate mortgage), plus closing costs required for the loan.
No. 9: Know when you want to close
The length of your lock-in period will impact your mortgage rate, so discuss your target close date with each lender and ask what they charge for different loan-lock periods.
"Make sure you tell the lender when you expect the closing to be because you want to lock-in the interest rate for the right length of time," says Mark Richards, a senior mortgage loan officer for TD Bank in Washington, D.C. "Many lenders charge one-eighth percent more if you must lock-in the loan for 60 days. If you need a 90-day loan lock your interest rate could be as much as one-third percent higher."
No. 10: Decide if you'll pay points
One of the largest fees by far can be the points attached to a particular loan. Each point is equal to one percent of your loan amount.
Ask the lender how your loan will be structured...are you paying points or not?
If you plan to stay in your home lets say 10 years or longer, you may want to pay points in order to keep the interest rate as low as possible for the life of the loan you chose. If you plan to sell in a few years , paying more cash to points upfront, may not be worth it. A lender should show you the difference in interest and monthly payments to help you decide whether or not to pay points.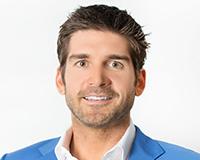 Author:
Rogers Healy
Phone:
000-000-0000
Dated:
November 2nd 2015
Views:
994
About Rogers: Rogers Healy, a native Texan, has lived in Dallas for the majority of his life. Before moving to Dal...