15 Of The Best Apps For Home Improvement
Nowadays, we rely on our smartphones for just about everything. Long gone are the days for just phone calls. Smartphones are a integral resource for our daily lives. So, can you rely on your smartphone for home improvement? Now of course your smartphone can't be a crowbar, or a top of the line power saw, but, smartphone apps for home improvement can help in the designing and planning phases. This makes them handy for any home remodeling project.

The following apps are both for iOS and Android platforms. Some of them may have more reviews than others. Some of them may have mixed reviews. I would encourage you to evaluate them for yourself and what your uses would be with them. Most of these you can download for free. Some may charge a premium, but it would be worth it. Test out these smartphone apps for home improvement and let us know what you think.
Pinterest - Pinterest is a place for anyone to go to for any interests in their life. As you encounter great ideas and discover new things that you didn't even know were out there, you can pin them and make them part of your life through our system of boards.

Houzz - Houzz is a web site and online community about architecture, interior design and decorating, landscape design and home improvement.

HomeZada - is an online and mobile home organization application where homeowners can manage their home inventory, home maintenance and home improvement projects.

Magic Plan - This is a handy app. MagicPlan is an iOS app that let's you create floor plans in a fast and fun way. Use the camera of your device and while turning around, mark the corners of your space.

Home Design 3D - With Home Design 3D, designing and changing your home has never been so intuitive and quick. Whether you want to redecorate, redesign or create the home of your dreams, Home Design 3D is the perfect app for you!

TapPainter - If you are thinking about painting your interior, TapPainter will let you explore different paint choices before you go out and buy paints. It will let you visualize interior spaces with different colors.

Project Color - This app is basically HomeDepot's version of TapPainter. You can take a photograph of your home and renter it with different paint colors before you actually go out and buy.

Adornably - This app lets you see your space in a virtual 3D rendering. There are pieces available from their gallery that will allow you move furniture around to get a complete look for any room.

iHandy Carpenter - This app provides you with measuring tools such as a ruler, bubble level, surface level, plumb bob, and protractor.

Handyman Calculator for Android - This handy Android app lets you convert calculations including fractions, arc length, density, and even exotic calculations for specialized professionals.

Home Improvement Calcs for iOS - Finally, something that will help us in purchasing materials. With this app, you can plug in the measurements of any space and figure out how much in materials you need, such as concrete and tile flooring.

iFixIt - The tutorials on this app show you how to tear down, diagnose and repair your own appliances and household furnishings. You can purchase replacement parts from their online store.

Porch - Find local licensed and insured professionals including handymen, plumbers, electricians, cleaners, and landscapers vetted by your neighbors.

YouTube - Use YouTube to find a video about pretty much anything. See how to start and complete projects. Let this app be your education resource for any home improvement project.

Room Scan Pro - Quickly scan and record your rooms floor plan using your phones motion sensor.
If you have not began downloading yet, get to it. You can go out there and hire a professional, but don't be surprised if they pull out one of these handy apps in your home. They are great and most are easy to use.
About Me
Chastin J. Miles is a full-service Real Estate agent specializing in Dallas real estate, lifestyle management, and client representation in a broad spectrum of classes including single-family residential, condos and developments, commercial real estate, and luxury leases.
Chastin J. Miles aims to bring a new light and perspective to the traditional real estate agent. He extends far beyond what a conventional agent offers. Chastin J. Miles envisions himself as both a lifestyle agent committed to informing and connecting our local communities, and as an agent offering design, marketing, and sales solutions for buyers, sellers, developers, and investors local and internationally.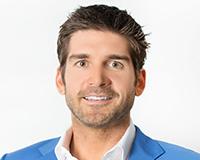 Author:
Rogers Healy
Phone:
000-000-0000
Dated:
November 9th 2015
Views:
1,634
About Rogers: Rogers Healy, a native Texan, has lived in Dallas for the majority of his life. Before moving to Dal...