2017 Another Record Year For Dallas Home Sales
The American Dream of home ownership is alive and flourishing in North Texas!

Steve Brown reported in the Dallas Morning News on January 8th, 2018, that home prices shot up 9% and real estate agents sold over 106,000 preowned family homes, eclipsing by five percent, the all-time high of home sales set in 2016!
Additionally, home sales have risen by more than 60% in the last 8 years.
The Dallas-Fort Worth Metroplex has consistently driven the North Texas real estate market and according to Paige Shipp, Regional Director at Metrostudy, a Hanley Wood Company, the resale market has more room to grow, both in sales AND demand! She states that as the median price increases, appreciation and sales pace will slow.
This is very good news indeed, for not only existing homeowners and investors, but for those who have yet to enter the still affordable and buoyant North Texas real estate market.
Mortgage interest rates are still at historical lows, presenting an excellent opportunity for many first time home buyers to still find their "forever" home.
As of December 2017, the median price of a single family home is now $250,000, an increase of 8% from a year earlier and townhomes/condominium prices are not far behind, at $236,250. This bodes well for existing home owners and prospective new ones too, because there is continuing stability and growth in the North Texas housing market. This will protect their investment and allow it to grow it at a pace that cannot be duplicated if their funds were locked into a CD or a savings account.
The only area in the housing market that did decline was in houses that were listed for less than $180,000 because there was not enough inventory of homes at that price point as there was in the past.
A good real estate agent will find you a home to buy or sell, but a great REALTOR® will understand the changing market statistics, combined with your requirements, financial ability and your needs and wants, and apply experience and guidance, insuring that your investment is as secure and protected as much as possible.
If you are considering selling your home or buying one, I want to be your go-to person.
Craig Dellio REALTOR®
972-821-6957
RealEstateByCraigD.com
@craigdellio
Rogers Healy and Associates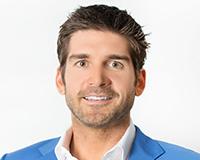 Author:
Rogers Healy
Phone:
000-000-0000
Dated:
January 10th 2018
Views:
358
About Rogers: Rogers Healy, a native Texan, has lived in Dallas for the majority of his life. Before moving to Dal...