3 Misconceptions When Getting A Home Loan
Buying is the New Leasing...
Get ahead of the curve and go ahead and get pre-approved today. If your thinking that your credit isn't good enough or you want to pay off a credit card before you talk to a loan officer you may want to think again. Talking to a loan officer will shed some light on your situation. A lot of times there are simple things that you can do to improve your credit score or put you in the right position to buy. Here are three common misconceptions that you need to know about getting pre-approved.
1. I need to pay off my credit cards
Lenders look at how much your minimum payment is each month. NOT the total balance on the card. Also, paying off your credit cards below 50% of your credit limit may improve your credit score.
2. I need to wait till the market goes down
The Dallas Market is a steady one. Home prices are going to increase over the next few years. Buying now guarantees that you will have some equity in your home. The average person lives in their home for 5 years giving you plenty of time to gain equity and make money when you go to sell.

3. Checking my credit will hurt me
Checking your credit is an important step in getting pre approved for a home loan. Getting your pre approval will let you know what you can afford and allow your realtor to set up showings. Checking your credit is such a small ding on your credit and it falls off after about a month. You have 1 month from the time you check your credit to shop around with lenders.
CLICK HERE TO GET PRE APPROVED>>> http://bit.ly/FastPreApproval
Contacting a realtor that can set you up with the correct parties is essential if you want to save money. Contact me today to get set up with a lender for pre-approval and learn how you can save money! RyanS@RogersHealy.com GET PRE APPROVED HERE> http://bit.ly/FastPreApproval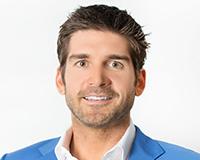 Author:
Rogers Healy
Phone:
000-000-0000
Dated:
March 30th 2016
Views:
1,514
About Rogers: Rogers Healy, a native Texan, has lived in Dallas for the majority of his life. Before moving to Dal...