3 Tax Deductions Often Forgotten By Home Owner
It's coming to the close of Tax Season and I've had many conversations with my recent 1st Time Home Buyers asking me what they should consider when it comes to tax deductions. Unfortunately, my response is pretty much the same: I would love to help you but I am not a tax expert, here is the contact information to someone who can help.
Today, my guest contributor is IRS Enrolled Agent and owner of Gibson Tax Co., LaRena Gibson. She has happily provided insight on the top 3 Tax Deductions Often Forgotten by Home Owners. More specifically 1st Time Home Owners. See what she has to say below...
Mortgage Interest deductions
The best part about buying a home is that you get to deduct the interest you pay on your Mortgage, which makes the investment worthwhile! Generally, the mortgage interest you tend to pay provides a greater tax benefit because it's one of the items you can deduct as an itemized deduction. Overall, it's a favorable because it reduces your adjusted gross income so that you ultimately pay less tax.
Home offices for business owners
Home offices are great to have! You can deduct all cost to up keep your home and use for your business. Important things to know is that, the area of your home that you use for business must be an exclusive area. Overall, this saves you on outside the home office expense and unnecessary expenses. This is a great option that could benefit you in the long run.
Cost of relocating
If you decide to buy and relocate more than 50 miles from your old home and place of work, you can deduct your relocation cost provided that you work full-time for a certain amount of days (9 months) following the move.
About LaRena Gibson
LaRena Gibson, IRS Enrolled Agent. I specialize in tax preparation and IRS representation services for small business owners and individuals. I believe in educating my clients about the various deductions and benefits they can take advantage of. Overall, I help my clients save and excel in their business by keeping more revenue and paying less tax.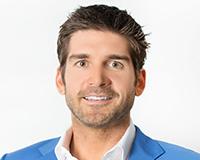 Author:
Rogers Healy
Phone:
000-000-0000
Dated:
March 28th 2017
Views:
326
About Rogers: Rogers Healy, a native Texan, has lived in Dallas for the majority of his life. Before moving to Dal...