3 Things To Do Before Searching For A Dallas Home For Sale
It's a brand new year and one of the top things that many people in the area will be thinking about doing is searching for a Dallas Home for Sale but few people will know how to start the home buying process.
In this post we will break down 3 important things you should do before you begin searching for Dallas Texas Real Estate.
#1 – Check Your Credit Score
Go online and purchase your 3-in-1 Credit Report because this will give you your credit score with the 3 major credit bureaus which include: Equifax, Transunion and Experian.
Your credit score is an important part of the home buying process because a higher credit score (700 or above) will enable you to qualify for a lower mortgage interest rate while a low credit score (680 or lower) means you will quality for a higher mortgage interest rate.
If negative or inaccurate items are reported on your credit score you may need to start the dispute process because fixing those negative items could take up to 30 days for the credit bureaus to review your disputes and respond to you accordingly
#2 – Get Your Financial Documentation in Order
After the financial crisis of 2007 the priority of most lenders has been to make sure that borrowers qualify and have the ability to repay their mortgage loans so the key to getting your mortgage loan application approved for a Dallas Home For Sale is to make sure that you have all of your financial documentation ready before meeting with a lender.
You should have the following documents ready before you apply for a mortgage loan:
Paycheck stubs

Bank statements

Investment account statements

Documentation for other sources of income

Letters for financial gifts that you've received from family members or friends
#3 – Get Pre-Approved For a Mortgage Loan
Pre –Approval is important because this will help you to know how much of a mortgage loan you really qualify for.
Many people make the mistake of seeing if they qualify for a mortgage loan after they start their home search when you should actually get pre-approved BEFORE searching for a home in Dallas because this will also help you to avoid the heartbreak of realizing that you've fallen in love with a home you can't really afford.
Search for Dallas Homes for Sale
To get started with searching for Dallas Homes For Sale contact me, Heath Olinger, Realtor® with Rogers Healy and Associates by calling me at (972) 523-1389 or connect with me online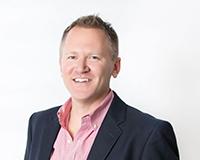 Author:
Heath Olinger
Phone:
972-523-1389
Dated:
January 15th 2016
Views:
1,024
About Heath: Growing up in Tarrant County and later moving to Dallas County, Heath is well versed in the Dallas-F...