3 Tips For Buying Your First Dallas Home
By Heath Olinger
DALLAS, TX. – Are you planning on buying your first Dallas Home, if so, you're not alone, buying a home is a smart choice since you will no longer be subject to paying rent increases every year, and you will also finally start building equity with your home purchase as well.
Before you start searching for a house, make sure you follow these 3 tips for buying your first home.
Tip #1 – Check Your Credit Score
Although you may not have checked your credit score in years, it's important to check it before buying a home because a higher credit score will help you to qualify for a lower mortgage interest rate.
What's great about the Internet is that many websites like Credit Karma will let you check your score for free; just make sure you choose a website that doesn't ask you to put in your credit card number or purchase something before checking your score.
Tip #2 – Figure out What You Can Really Afford
Although you may be able to get pre-approved for a $300,000 mortgage loan, or more, you should really take the time to figure out how much of a home you can really afford because many buyers get caught up in the moment of buying a home and don't think about what the monthly cost is going to be until it's too late.
Tip #3 – Take the Time to Figure out What You Really Want in a Home
Last of all, but most important, take the time to figure out what you're really searching for in a home including bedrooms, bathrooms, square feet and location because knowing what you're looking for in a home will make finding the right house much easier.
Besides each of the tips mentioned in this article you should also be flexible during the home buying process and have a "vision" for what a home could become especially if you find a house that might need some renovation or work since you may be able to get a lot more for your money if you're willing to put some sweat equity into a home.
Buy a Dallas Texas Home
To get started with buying a Dallas Texas Home contact me, Heath Olinger Realtor® with Rogers Healy & Associates by calling me at (972) 523-1389 or click here to connect with me online.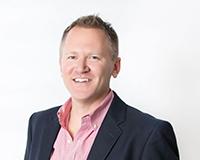 Author:
Heath Olinger
Phone:
972-523-1389
Dated:
January 3rd 2017
Views:
520
About Heath: Growing up in Tarrant County and later moving to Dallas County, Heath is well versed in the Dallas-F...