3 Ways To AVOID Getting Denied A Mortgage Loan
DALLAS, TX. – There's no denying that right now is a fantastic time to buy a home in Dallas thanks to low mortgage interest rates but if you're planning on applying for a mortgage loan there are three things that you should avoid doing if you don't want to face the real prospect of losing your mortgage loan.
#1 – Don't Change Your Job
Although you may have been planning a career change for some time now one of the WORST things you can do when applying for a mortgage is to change jobs because every lender will look at your ability to repay your mortgage loan and want to see that you have a stable employment history.
You can still change jobs in the future but to avoid any problems with your lender it's best to postpone a job change until after you've been pre-approved and purchased a home.
#2 – Don't Let Your Credit Score Decline
Besides staying with your current employer for now you should also continue monitoring your credit score "like a hawk" because a decline in your credit score by even 10 points can mean that you could be faced with paying a higher mortgage payment every month.
To keep your credit score high it's best to pay your bills before they are due or set them on auto-pay because this will ensure that you won't end up having late bills which could impact your credit score.
#3 – Don't Take On New Debt
Last of all, but most important, one final thing you don't want to do when applying for a mortgage loan is take on new debt because new debt will only add to your debt to income ratio and if that exceeds 43% you could find that your lender will disapprove your mortgage loan.
If you absolutely have to make new purchases like a vehicle, car, boat or RV you should postpone those purchases until after you have bought your dream home.
Buy a Home in Dallas
To get started with buying a home in Dallas contact me, Heath Olinger, Realtor® with Rogers Healy and Associates by calling me at (972) 523-1389 or click here to connect with me online.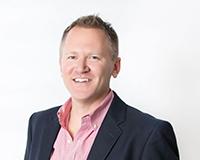 Author:
Heath Olinger
Phone:
972-523-1389
Dated:
January 18th 2018
Views:
1,006
About Heath: Growing up in Tarrant County and later moving to Dallas County, Heath is well versed in the Dallas-F...