30 Vs 15 Year Fixed Mortgage
One of the first steps a new home buyer takes as they set off into the world of real estate is pre-approval. Among other things, this process allows lenders to determine the ceiling value for which a bank will provide a mortgage loan based on gross income and current fixed debts (i.e. credit cards, car loans, other mortgages, etc.). This is also when the potential buyer typically determines which type of loan is right for them: 30 vs. 15 year fixed (most popular options).
The vast majority of consumers are more familiar with the 30 year loan, and, in fact, 86% of all mortgage loans originated in February 2015 were for a 30 year note (according to the Mortgage Bankers Association). In order to better prepare you for this decision, below is a top level summary of the pros and cons for each.
30 year:
Results in a lower monthly mortgage payment obligation, making cash available for other investments (i.e. 401k, mutual fund, etc.) with a yield greater than the home loan interest rate. For this reason, the lower the loan APR, the more advantageous a 30 year note. This is typically the ideal option for a young, first time buyer, with limited (less than 20%) cash for down payment, looking for an affordable way to purchase and build equity in their first home.
15 year:
Typically includes an interest rate roughly .75 percentage points less than a standard 30 year loan. While the small percentage decrease may seem insignificant, it is important to understand the interest payment is directly tied to the current principle outstanding. The 15 year mortgage results in more principle being paid each month, thus less interest paid over the term of the loan. For example:
$300,000 mortgage (loan value without down payment)
4.00% interest rate for 30 year loan
Monthly payment of $1,432
Total interest paid $215,607
3.25% interest rate for 15 year loan
Monthly payment of $2,108
Total interest paid $79,441
Key Takeaways:
Ultimately the loan option decision will be dependent on a number of factors, and knowing the advantages of each will help you make the decision that best fits your circumstances. Keep in mind, the majority of mortgages include a clause allowing for early payment without a penalty, so a 30 year note will allow for larger monthly payments (resulting in an overall reduction in interest paid) in the event your financial situation changes. In addition, borrowers are also permitted to set up a bi-monthly payments (pay every two weeks), which also reduces the total interest paid over the life of the loan.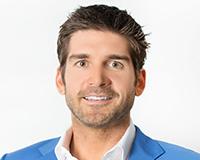 Author:
Rogers Healy
Phone:
000-000-0000
Dated:
March 11th 2016
Views:
1,340
About Rogers: Rogers Healy, a native Texan, has lived in Dallas for the majority of his life. Before moving to Dal...