4 Tips For Buyers To Have Their Offers Accepted In The Competitive Dallas Real Estate Market
There's no denying that the Dallas Texas Real Estate market is competitive right now since Dallas has been one of the top cities for relocation in the United States over the last year.
When you combine this with other factors like rising home prices, and a lack of inventory, the local real estate market is competitive for home buyers, but it's not impossible to have your offer accepted.
In part one of a three part series I will offer you multiple ways you can make your offer on a home stand out from others.
Tip #1 – Get Pre-Approved For a Mortgage Loan
Don't get pre-qualified for a mortgage loan, get pre-approved now because, this will show a homeowner that your financing is in order, and make your offer stand out from other buyers who may have only been pre-qualified for mortgage loans.
Tip #2 – Submit Your Best Offer Up Front
Although you might be inclined to negotiate, don't submit a low offer up front, submit your best offer first on a home, because, there may already be multiple offers on the home that you want to purchase, and you want your offer to stand out from others immediately.
Tip #3 – Increase Your Down Payment
If you can put down 20% on a Dallas Texas home for sale you should do it but, if you can put down more money that's even better because, a bigger down payment shows your commitment to the home, and your lender may not require a home inspection.
Tip #4 – Ask About What the Sellers Goals Are
During the process of submitting an offer on a home in Dallas you should find out what the sellers goals are because, some home owners may need to sell first before they can purchase another home, and you can make your offer stand out if you are willing to rent the home back to them until they've been able to purchase another home in Dallas.
Buy a Home
To get started with buying a home in the Dallas Texas Real Estate market, or to view homes for sale, contact me, Heath Olinger, Realtor® with Rogers Healy and Associates by calling me at (972) 523-1389 or connect with me online by CLICKING HERE.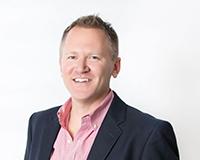 Author:
Heath Olinger
Phone:
972-523-1389
Dated:
May 6th 2016
Views:
2,563
About Heath: Growing up in Tarrant County and later moving to Dallas County, Heath is well versed in the Dallas-F...