4 Tips For You To Sell Your Dallas Home For More Than Your Neighbors Homes
Are you planning on selling your home in the coming months? If so, you can have the advantage over your neighbors and make your home stand out from other Homes For sale by following these 4 tips.
#1 – Hire a Realtor®
The first thing you can do to sell your home for more than your neighbor's homes is to hire a Realtor® who specializes in selling Dallas Real Estate.
Before hiring any Realtor® to make sure you hire someone who also has a great marketing plan for your home since marketing is the one thing that will really make your house stand out from other properties in the Dallas area.
#2 – Clean Your Home
Before your Real Estate Agent can list your home for sale it's important for you to clean your house thoroughly because you want your home to memorable for buyers who are searching for Homes for Sale instead of having your home be a property that they run away from.
If you're unable to thoroughly clean your home we recommend hiring a cleaning service to do the job for you because this will also ensure that they clean the areas of your home which aren't frequently cleaned like your medicine cabinets, closets, and your refrigerator.
#3 – Ask Your Realtor® How You Can Improve Your Home So It Sells Fast
Another benefit of working with an agent who specializes in Dallas Real Estate is that they will be able to offer you a recommendation for things you can do to sell your home fast.
Some of the changes could be as simple as painting the inside of your home neutral colors or improving the curb appeal of your home.
Your Real Estate agents advice is like gold and it's worth it to listen when they offer recommendations because improving your home before selling will help it to be a house which generates multiple offers from buyers who are searching for Dallas Homes for Sale.
#4 – Sell Your Home for the Right Price
Although the Real Estate market is hot right now make sure you don't make the mistake of selling your Dallas Home for more than what it's worth because buyers today are more tech savvy than they were in the past and they can find out the real value of your home in just minutes.
Search for Dallas Homes for Sale
To get started with selling your Dallas, contact me, Heath Olinger, Realtor® with Rogers Healy and associates by calling me at (972) 523-1389 or click here to connect with me online.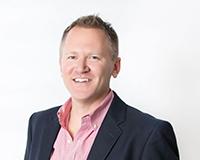 Author:
Heath Olinger
Phone:
972-523-1389
Dated:
January 18th 2018
Views:
516
About Heath: Growing up in Tarrant County and later moving to Dallas County, Heath is well versed in the Dallas-F...