5 Patio HotSpots In Weatherford Texas
WEATHERFORD NIGHTLIFE
5 Patio HotSpots in Weatherford
"Parker County is superb for good eats, a relaxing drink, and a great time. These are the best places in area to enjoy, not only the food and drinks, but also the atmosphere that surrounds you.
1. Shep's Place—
Recently opening, Shep's Place is well-known for their tasty food and bar. They can take the simplest of foods and make something creative with them, such as the Cowboy Burger which is your regular hamburger with a scoop of pulled pork on top of it. Not to mention, their onion rings and fried pickles cannot be beat. However, even more so than their great food, their string-lit patio is great to watch the people who travel South Main. With beach-like dining tables and seating, this design is wide open and was designed purely for the comfort of the customers. This is a patio you will want to spend hours upon hours at once you're off for the weekend at 5 o'clock on Friday.
Located : 816 S Main St, Weatherford, TX 76086
2.Baker's Ribs—
While their fried pies and barbecue are both delicious, Baker's Ribs has far more to offer than just their food. Their outside patio is well-lit for you to enjoy time with both your family and your friends. While the inside is large and offers quite a bit of seating, sitting on the patio late at night under the lights provides a cool atmosphere to enjoy your meal. The patio offers both regular table dining seating and picnic table seating which is a preference for the little ones or those who have bigger parties. When you come here, you're sure to not only have a superb meal, but also a super time.
Located :1921 S Main St, Weatherford, TX 76086

3. Sweet Springs Winery—
Located right on the square of Downtown Weatherford, Sweet Springs Winery does not only serve in-house sangria and tasty wine, but they serve tasty food such as sandwiches, cheese and meat plates, and chips and salsa. But even better than the food is the outdoor patio with fire pits, large tables that sit under umbrellas, cushioned seating, and heaters. If you sit on the patio on Sweet Springs, you can enjoy live music on Sunday nights and can even sing for karaoke nights on Thursday. With plenty of space, you can reserve the patio for a party, or just walk in and mingle and make a bunch of new friends.
Location: 215 N Main St, Weatherford, TX 76086
4. Antebellum Ale House—
Antebellum Ale House is the most well-known location in Parker County for serving craft beers. Attending Antebellum is always a good time because they serve tasty drinks and tasty snacks, but they also have a wide patio with picnic benches, dining tables, and plenty of room for corn hole and live music to enjoy. Not to mention, there's plenty of space for the kiddos to run around when you're trying to relax on a Friday Night after work.
Location: 321 E Oak St, Weatherford, TX 76086
5. Vintage Car Museum and Grill—
Vintage Car Museum and Grill is, of course, known for the older look it has to it and the fact that it's located in an old car garage. The best part about this restaurant by far, however, is the patio. Every weekend there is live music to enjoy, and the patio opens up to the actual restaurant as well as the bar area. Very spacious, this area is very relaxing, good for hanging out with friends and family, and even great to host major local events.
Location: 202 Fort Worth Hwy, Weatherford, TX 76086
While all of these restaurants are delicious in both food and drink, you will get a lot more from sitting around and taking in the atmosphere as well. Without a doubt, these are a few of the best gems in Parker County when trying to taste delicious food, wind down on some bar drinks, chat with your friends, or just to get in some good family time."
Article By
Brandi Addison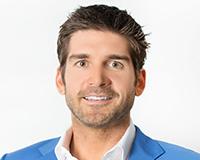 Author:
Rogers Healy
Phone:
000-000-0000
Dated:
June 1st 2016
Views:
3,800
About Rogers: Rogers Healy, a native Texan, has lived in Dallas for the majority of his life. Before moving to Dal...