5 Reasons To Make The Jump To Home Ownership From Leasing
"I can't afford a house."
"A mortgage would be so much more than what my rent is."
"I'm not ready."
And so on and so forth… I have heard every reason in the book from people telling me why they would rather stay in their apartment or lease house instead of making the jump to home ownership.
I am going to keep it simple here: Stop throwing away money in rent and start investing in your future.
Here's my personal story (Cliff Note's Version) on the topic:
I have owned two houses before the age of 25.

I made over a $50k profit off the sale of my first house.

I do not have a mortgage. Yes, you heard me correctly. Through roommates, I have 100% of my monthly mortgage payment covered.

Through the rehab I have done on my current house, I could look at selling my house for nearly 25% more than what I purchased it for.
Now, back to why YOU should seriously consider the whole home buying thing.
1. Rental rates in DFW are rising.
It's actually mind-blowing to me to see the numbers on paper. Depending on your source and dates, rental rates have risen 7% over the past year or so in DFW. With over 10,000 people moving to DFW every month, rental rates are not going to see a decline any time soon, in my opinion. In Dallas, people are spending an average of $18,300/year in rent. In Fort Worth, that number is only slightly lower at $17,400/year. (Both of these numbers are from MLS data over the past 12 months.) I'll let you do the math from there on what the next few years are going to look like.
2. That is money you will never get back.
There is no investment in leasing. You write your check, they cash it and you say goodbye to that money forever. Personally, I like my money. I want to see it work for me and make me more money, but hey, maybe that's just me.
3. Interest rates are historically low.
Right now, interest rates are ebbing and flowing between 3% to 4% on most loan programs. Given, this will change depending on your type of loan and other qualifying factors. Take at look at where these rates have been over the past 30-years. They are very attractive at this exact moment to say the least.
4. It takes less cash than you think to purchase.
For a conventional loans, you can put as little as 3% down. On FHA loans, you can put as little as 3.5% down. There are other programs that have options for down payment even lower than that. There are many programs out there to help assist veterans, teachers, police officers, correctional officers, firefighters/EMS personnel and other professionals. When it comes to your additional closing costs, there may be the option present to "roll" those costs into your loan making you come to the closing table with just your downpayment.
5. Invest in land because they aren't making any more of it.
A house purchase is not just a place to call home. It's an investment. The earlier you start investing, the quicker and greater the gain down the line. The quicker you purchase your starter home, the faster you will be able to attain your dream home. Texas boasts one of the best real estate markets in the country to buy in right now. In the past year alone, Dallas and Fort Worth have seen between an 11% and 12% increase in home prices. A home is a solid purchase that will pay dividends down the road.
Here's a short example of what a mortgage could look like.
$200,000 sales price of home

$6,000 downpayment at 3% of sales price

3.625% interest

Generally normal rates for insurance and taxes (This will vary depending upon your insurance company and what city you are purchasing in.)

$1,628.87 monthly payment (This includes principal payment, insurance, taxes and interest.)
*These numbers will change with every transaction and simply serve as an example. These are not in any way guaranteed to be your mortgage terms.
So, the question I leave you with is this: Would you rather kiss away $15k-$20k a year in rent OR would you rather have the pride in ownership of something that will benefit you in the long run?
Have questions? Call me. Let's chat.
817.243.6075 | ashton@rogershealy.com
Provided to you by Ashton Theiss

Ashton is a born and bred Texan and TCU graduate with a real passion for helping people achieve their goals. Real estate became the perfect career to combine this passion with her strengths in research, marketing, communication and construction. Ashton's specializations are in residential buyer and seller representation and residential investment properties, but she has experience in new construction, leasing and property management and farm and ranch properties. While she calls Fort Worth home, Ashton has worked is areas stretching across the Metroplex from Weatherford to Dallas. As they say, have license, will travel. Ashton is also an Accredited Luxury Home Specialist and Certified Negotiations Expert and holds her Graduate Realtor Institute certification through the Texas Association of Realtors.
817.243.6075 | ashton@rogershealy.com | ashtontheiss.com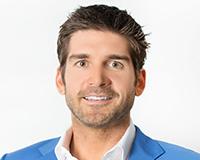 Author:
Rogers Healy
Phone:
000-000-0000
Dated:
August 30th 2016
Views:
895
About Rogers: Rogers Healy, a native Texan, has lived in Dallas for the majority of his life. Before moving to Dal...