5 Reasons To Move As An Empty Nester
A few weekends ago, I was helping out a couple who were recent empty nesters and were deciding to downsize and move to Dallas. As I was showing them around these amazing homes, I couldn't help but think why don't more empty nesters take a chance and move somewhere new and exciting? I hear so many empty-nesters talk about moving, yet so many do not end up acting on it. Some find the city exciting, while others find wide open spaces and a small town exciting…whatever excites you, I would love to help you go for it! Here are 5 reasons why moving as an empty nester is a great idea.
Take advantage of an exciting new stage of your life. Fresh starts are always a good idea, especially if becoming an empty nester is a hard time for you. Do something spontaneous and exciting. Move somewhere that interests you and find your dream home! If it is memories holding you to your house, remember, memories move with you, and your new house has amazing memories waiting to be made!
The convenience of less space. What about moving to a townhome or condo? A very small yard, or no yard at all is appealing to many…think about all of the time you could save! Also, a smaller space in general means less to clean, take care of and decorate.

Saving money. Saving money is a huge reason people downsize. Think about having a smaller house payment, or buying a house with cash…what would you spend all that extra money on? If you move to a completely new city, think about all the new social experiences you could spend your money on! Really, downsizing is a win for your bank account and your time!
Less stuff=More freedom. Maybe moving to you means that you will have more money to spend on activities, your kids, your grandkids, ect. Maybe you could care less about your house…let's find something that is more functional and allows you to allocate your money to things that matter more to you!
Too many people play it safe in life. How could moving change your life for the better? Whether it's moving to your dream city, owning your dream home, or moving just so you can afford things that are more important to you, I want to help you make this transition. Don't wait to start your amazing new adventure. I am on your team every step of the way!
Let's get started by estimating how much your house it worth. Click here> http://lauren.rhadfw.com/sell.php#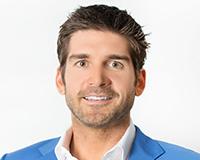 Author:
Rogers Healy
Phone:
214-676-4270
Dated:
September 19th 2016
Views:
521
About Rogers: Rogers Healy, a native Texan, has lived in Dallas for the majority of his life. Before moving to Dal...