5 Reasons Why You Need To Hire A Real Estate Professional
If you are in the market to buy or sell a home, it can be quite the journey! To navigate this process, you should have an experienced Real Estate Professional assist in leading you you to your ultimate goal. Due to TV shows and the internet, many homeowners think that they can For Sale by Owner or FSBO and not hire and agent. Despite this, the reasons you NEED a Real Estate Professional in your corner have remained the same and have been strengthened due to projections of higher mortgage interest rates & home prices as the market continues to recover.
1. How will you handle the paperwork?
Regulations will vary regarding the contracts required for a successful sale and these regulations are constantly changing. A true Real Estate Professional is an expert in their market and will guide you through the necessary documents to make your dream of homeownership a reality.
2. So you found your dream house, now what?
According to the Orlando Regional REALTOR Association, there are more than 230 possible actions that will take place during every real estate transaction. You should have someone guiding you who has been there before and who knows what these actions are to make sure you acquire your dream.
3. Are you ready to negotiate?
Are you still not convinced that you need an agent to help you with the home buying/selling process? After looking at the list of parties that you will need to negotiate with, you'll realize the value in selecting a Real Estate Professional. From the buyer looking for the best deal, to the home inspection companies, to the appraiser, there are at least 11 different entities you will have to be knowledgeable about and answer to during the process.
4. What is the home you're buying/selling really worth?
It is important for your home to be priced properly from the beginning to attract the right buyers and shorten the number of days it's on the market. You need someone who is not emotionally connected to your home to give you the truth about your home's current market value. According to theNational Association of REALTORS, "the typical FSBO home sold for $210,000 compared to $245,000 among agent-assisted home sales." Get the most out of your investment by hiring a professional.
5. Do you know what's really going on in the market?
There is so much information available online and in the news about home sales, prices, rates, etc. So how do you know what's going on in your specific area? Who do you turn to in order to competitively price your home at the beginning of the selling process? How will you know what to offer on your dream home without paying too much or offending the seller with a low offer? Financial guru, Dave Ramsey, advises:
"When getting help with money, whether it's insurance, real estate or investments, you should always look for someone with the heart of a teacher, not the heart of a salesman."
Hire an agent who has their finger on the pulse of the market, cares about your goals, and one that will make your buying/selling experience an educated one. You need someone who is going to tell you the truth and not just what they think you want to hear.
Bottom Line
You wouldn't replace the engine in your car without hiring a licensed mechanic so why would you make one of the most important financial decisions of your life without hiring a Real Estate Professional?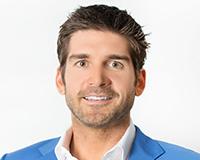 Author:
Rogers Healy
Phone:
000-000-0000
Dated:
January 21st 2016
Views:
716
About Rogers: Rogers Healy, a native Texan, has lived in Dallas for the majority of his life. Before moving to Dal...