5 TIPS TO BUYING A HOME
#5: No Sudden Moves

Banks want consistency, so during the loan process keep your money in the bank; don't open or close any credit lines, and no new major purchases. The goal is to present a clean application and lenders can become frightened when your credit changes. So wait until you close on your home to make any major purchases.
#4: One Step Further
Before looking or placing bids on a home get PRE-APPROVED. This is one step beyond a pre-qualification, but when an agent see PRE-APPROVED they know your offer is STRONG and backed by a lender that has run your credit, collected your documents and reviewed you thoroughly.
#3: Neighborhood Watch
Study the neighborhood you'll like to live in. Drive the streets, talk to home owners, and become a stalker of sorts. By doing this you will make an informed decision.
#2: Get an Inspection
An inspector will make sure all things are functioning properly. Additionally, the inspection report can be used to make improvements and/or lower the sales price.
#1: Use a Realtor
With the internet everyone thinks they are an expert, but Realtors train, study, and work to hone their craft. The good ones will be remarkable negotiators, skillful advisors, and outstanding advocates.
And when you're ready to buy, invest, or sell....Call Levelle 469-305-9540
#RogersHealy #RHAdfw #DFWrealEstate #BensonRealEstateGroup #LevelleSells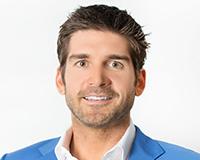 Author:
Rogers Healy
Phone:
000-000-0000
Dated:
March 7th 2016
Views:
935
About Rogers: Rogers Healy, a native Texan, has lived in Dallas for the majority of his life. Before moving to Dal...