9 Easy Ways To Boost Your Homes Appeal
Presentation is important! And while there may be quite a few things in the home selling process that are out of your control, these are a few things you can do to boost the appeal to potential buyers.
Keep the paint neutral- You want your buyers to be able to project their own ideas and personalities on to the home. Not everyone will be on board with your bright orange accent wall……

First Impressions are everything- One of the more reliable updates that you will be able to recoup in cost will be a front door. Make sure the door is not out of date or worn down. The buyers will see this first before entering the home.

Have you ever seen a home with tattered screens? This can be a major turn off to buyers when assessing the condition and maintenance of the home. Replacing or just patching the screens over your windows and doors is an easy way to get one step closer to your asking price.

Curb appeal can make a huge difference in gaining traffic into your home. Make sure your yard is well maintained. Water your grass, make sure trees are trimmed and fallen leaves are picked up.

Smell is something not to be ignored, it can matter as much as appearance! Thoroughly cleaning carpets as well as a new paint job can help with the overall impression a buyer has of a home. If you have any doubts about the smell of your home; have a friend take a sniff and give you honest feedback!

Running toilets? Dripping faucets? These are big red flags to buyers that are also easy DIY fixes. Again, little things like this can make or break an offer and what a buyer will present. Small plumbing issues you can fix yourself should not keep you from getting the offer your house deserves.

Lighting is key when showing a home. Make sure all lightbulbs are working and fixtures are clean (no one likes the shadow of a bug over their kitchen table).

Squeaky doors? Take a little white lithium grease (or cooking grease in a bind) to the hinges in your home.

If there is any fix to splurge on, it would be in the kitchen! Be careful, because updates can add up fast. Something like a new coat of paint or replacing cabinet knobs can make a big difference for a small price.
Remember, you can't force people to come see your home or to make an offer, but you can make sure your house is putting its best foot forward. Small changes like the ones listed above can make a big difference in the perceived value of your home.
Ashlei was born and raised in Dallas and earned her degree from Texas A&M University. She was introduced to the Real Estate world at an early age when her mother would flip houses and let her help with the remodeling. She developed a passion for the entire process of home buying and selling, and the excitement that comes with each new deal. Ashlei's goal with each client is to make their experience as easy and enjoyable as possible. Call or email with any real estate questions or needs!
www.ashleisellshouses.com | ashlei@rogershealy.com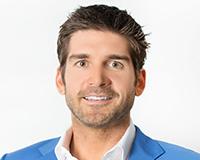 Author:
Rogers Healy
Phone:
000-000-0000
Dated:
February 21st 2017
Views:
363
About Rogers: Rogers Healy, a native Texan, has lived in Dallas for the majority of his life. Before moving to Dal...