A First Blog About Blogging
Much like the Seinfeld episode where Kramer comes up with the idea for a coffee book about coffee tables, I want my first blog to be about blogging rather than real estate. According to Wikipedia, a blog is an informational site on the Web where people post discreet entries in a reverse chronological order. The term blog is the shortened version of "weblog." A fellow named Jorn Barger came up with this to describe his process of "logging the web" as he surfed (the internet that is). The rising popularity of blogs in the late 90's led to the creation of sites like Open Diary and LiveJournal. Remember that whole fiasco with Trent Lott in 2002? Bloggers broke that story. These days most people blog, rather they know it or not, through what is known as migroblogging (i.e. text messages, status updates, etc). To wrap things up, I will post everyone's favorite thing: a list (from eZaroorat.com).
Justin Hall published the first blog in 1994

WordPress and Blogspot are the most popular blogging platforms (if you want to blog too)

There are over 1.5 billion blogs today

60% of blogs are in English

Most bloggers have multiple blogs (I don't, for now)

20% (of bloggers) blog daily

Most blogs are read between 7am and 10am

Bloggers use social media to promote their blogs (surprise!)

Blogs can influence purchases

It takes a long time to profit from a blog

More than 80% of bloggers make less than $100 off of their blog
Thanks for reading!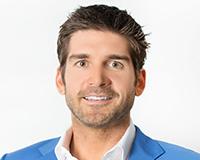 Author:
Rogers Healy
Phone:
000-000-0000
Dated:
October 3rd 2015
Views:
598
About Rogers: Rogers Healy, a native Texan, has lived in Dallas for the majority of his life. Before moving to Dal...