A Free Webinar On Buying A Home
This next year will be such a great year for people that have been thinking about purchasing their first home. I hear from people everyday that are planning on making this move more sooner rather than later. The housing market is constantly changing, day by day even. It's best to get in while the market is still hot than wait.
What I have decided to do is host a free live webinar for everyone who is interested in buying a home but may have questions. By doing this, I will be educating buyers on a few different aspects of the process.
During the webinar, I will cover, how many people are able to buy a home with little or no money down and other secrets to home financing. I will also break down the costs associated with even getting the process started. Lastly I will present everyone with something that will let you check to see if you are even eligible to purchase a home.
By attending this webinar, you will not only take away knowledge but I will provide a special gift and opportunity for those in attendance. There is no better way to make a decision about purchasing a home, than to get all of the information needed. The information needs to come from a credible source. I have been in the real estate industry for years and have sold many homes. I realize that there was a need for this information to be presented in a non-intimidating and non-traditional way.
To signup for this webinar, just visit http://bit.ly/BuyAHouseWebinar. Space is filling up quickly so I would encourage you to register sooner rather than later. I only have a few "gifts" to give away. Plus, I'm sure attendees, like yourself, may have questions and I want to make sure we have time to discuss them all.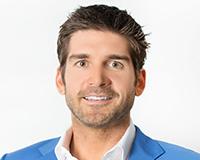 Author:
Rogers Healy
Phone:
000-000-0000
Dated:
December 29th 2015
Views:
1,095
About Rogers: Rogers Healy, a native Texan, has lived in Dallas for the majority of his life. Before moving to Dal...