A Gourmet Dinner Any Guy Can Make That Will Sweep His Non Vegetarian Woman Off Her Feet
Ok blog readers and friends and followers, after three real estate based blogs over the last 3 weeks, it's time to write a blog that centers around another passion of mine; and that is cooking!
I am going to guide you through an easy process that you can do in the kitchen that is sensual, romantic, dazzling and best of all, edible!
Here is my favorite recipe for a wonderful date night dinner and dessert that will impress your woman and you can do it in under an hour of prep and cook time.
Dinner: Pan Seared Beef Tenderloin With Nutmeg Scented Baby Green Peas and Jasmine Rice
Dessert: Peaches and Pineapple Flambéed over Ice Cream
Here is what you will need:
For the main Entree:
2 - four to six ounce fresh beef tenderloin steaks (Filet Mignon) at room temperature
2 tablespoons of butter (salted or unsalted)
Fresh garlic finely chopped or garlic powder (NOT garlic salt)
Salt and pepper to taste
3 ounces of dry red wine like Merlot, or Cabernet Sauvignon
finely chopped parsley for garnish
"Success" brand (or equivalent) of Jasmine "Boil-in-Bag" rice in a bag (Target)
1 1/2 Cups frozen baby green peas (Green Giant etc.)
1/4 teaspoon powdered nutmeg
1 teaspoon butter
Preparation:
In a heavy (cast iron if possible) skillet, melt butter over medium high heat. When butter begins to bubble and turn golden brown, add garlic and steaks and sautee 3-4 minutes on each side, turning when the beef is browned. Add wine and reduce heat to medium low. Cover skillet with lid. Simmer covered for 3 minutes for medium rare, and 5-7 minutes for medium well.
At the same time, in a small sauce pan bring 1 1/2 cups of water to a boil and add the frozen peas. Bring back to a boil for 5 minutes. Remove from heat, drain waterand stir in butter and nutmeg.
Cook rice as per instructions on the box in a separate sauce pan.
Place cooked steaks, peas and rice on dinner plates. Pour remaining wine reduction over steaks and garnish plate all over with the chopped parsley. ENJOY!
For the Dessert:
1 small can of sliced peaches DRAINED - usually they are in a sugar syrup which you can discard
1 small can of pineapple chunks DRAINED - usually in pineapple juice which you can keep to drink for breakfast or mix into a killer rum based cocktail
3 tablespoons brown sugar
3 tablespoons butter
1/2 teaspoon of cinnamon (or 2 sticks of cinnamon)
4-6 whole cloves of 1/4 teaspoon of powdered cloves
2 ounces rum - light or dark
Vanilla ice cream - best possible quality (Blue Bell or equiv.)
Preparation:
Ahead of time . . . In a skillet melt the butter with the brown sugar and the spices on medium heat. Add the drained fruit and simmer until bubbling. Remove from heat. If using cinnamon sticks, remove from skillet and discard.
When the dinner is finished, clear the table and reheat the fruit in the skillet on medium heat until warm. Place 1-2 scoops of ice cream into two bowls.
In a microwaveable glass bowl or measuring cup, heat the rum for 10-15 seconds - or until warm to touch.
Dim the lights and pour the rum over the fruit in the saucepan and light with a match.. unless you want to know fire fighters on a first name basis: Do NOT use more than 2 oz of Rum!!!
Spoon the fruit and sauce over the ice cream and Enjoy once more!
A good real estate agent can "cook a meal" - but a GREAT Realtor® will insure that every detail is covered, and make the "gourmet dinner" a memorable and lasting experience!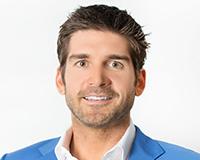 Author:
Rogers Healy
Phone:
000-000-0000
Dated:
March 15th 2017
Views:
454
About Rogers: Rogers Healy, a native Texan, has lived in Dallas for the majority of his life. Before moving to Dal...