A Pet Is A HUGE Decision Is A Dog Right For You
A Pet Is A HUGE Decision, Is A Dog Right For You?

Where will you be living? Are you buying a home or renting an apartment?
If you will be buying a home and have a fenced backyard, a larger breed dog may be your best choice. One that can come in and chill and still entertain themselves in the backyard. Don't forget the doggie door!
If you are planning to live in an apartment, your best bet is a lap dog. One that can easily be comfortable with small square footage and one that does not demand the outdoors. A morning and evening walk and they are good to go!
Do you have children? How many children and what age group are your children?
Keep in mind with smaller children, a smaller dog is much easier to handle. If you plan to adopt a large breed dog, it's always best to adopt when the dog is a puppy so it may grow up with your children. Sometimes adopting a large breed dog when it's older and having small children, this may turn into a disaster as the dog will not be used to the young children causing stress not only on your new furry friend, but also you!
Does barking bother you? (get a cat)
It's funny, as large breed dogs have a tendency to not bark as much as a small lap dog. In the small dogs mind, they "think" they are big and bark at everything.
Are you a neat freak or a little shedding wouldn't bother you?
If you are a neat freak, a dog that does not shed is a MUST. If you are a neat freak and you start to see hair all over your home from the dog, you will FREAK out and your new companion will turn into a stress instead of a joy!
So, you've got the crate, chew toys, dog dishes and now it's time to make the perfect selection for your new furry friend, aka: new family member!
Visit as many shelters as you can. Play with all the dogs and puppies you can. Typically you will know at first site, if the puppy jumping all over you is the "one".
Read as much literature and training manuals as you can prior to taking your new family member home so the potty training process is as seamless as possible. A doggie door is highly recommended if your home can accommodate this!
Your puppy will want and demand toys. Be sure to have plenty of items for them to chew on as this saves on "your shoes"!
Adopting a puppy can be one of the happiest times in your life. Sit back, enjoy and love those puppy kisses!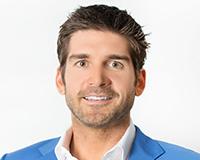 Author:
Rogers Healy
Phone:
000-000-0000
Dated:
March 3rd 2016
Views:
655
About Rogers: Rogers Healy, a native Texan, has lived in Dallas for the majority of his life. Before moving to Dal...