A Sixth Tower Planos Granite Park Is Ground Zero For Texas Biggest Employment Boom By DMN
By STEVE BROWN
Real Estate Editor
Published: 30 March 2016 06:01 PM
Updated: 31 March 2016 09:33 AM
When the Granite Park office campus was started in West Plano 17 years ago, it was on the edge of town.

"The closest tall building was six miles south of us," said developer Granite Properties' president, Greg Fuller. "We used to go out the door and people were shooting doves as we walked to the garage."
Now the 90-acre Granite Park project is at ground zero for the biggest employment boom in the state at the Dallas North Tollway and State Highway 121.
Construction cranes for Liberty Mutual Insurance's campus, Toyota's new Plano headquarters and the Legacy West Urban Village stand just across the tollway.
"We had no idea this area was going to grow to what it has become when we came out here and did that first 10-story building," Fuller said.
Granite Properties is about to build even more.
In the next 90 days, the developer will break ground for its sixth office tower at Granite Park.
The 10-story, 330,000-square-foot building will house regional offices for mortgage giant Fannie Mae.
And Granite is crafting designs for two more office high-rises — including a 20-story tower fronting on S.H. 121.
"We started out here with one building and now we have a small city," Fuller said.
In April 1997, when the developers bought the Granite Park site, all four corners of the tollway and 121 were vacant. The highway was a four-lane road.
"The Shops at Legacy wasn't there, Stonebriar mall across the street wasn't built, the roads weren't built," Fuller said.
"We knew that eventually it would be a great office site," he added. "There were a bunch of major corporations like J.C. Penney, EDS and Frito-Lay in Legacy business park and no large multitenant office buildings to house suppliers for those big companies."
After leasing up the first tower at Granite Park, the developers kept building as the area around them grew with more employers.
Corporate moves underway to the area will add almost 20,000 jobs in the Legacy area.
"We have 1.5 million square feet of office space on the ground at Granite Park now and have two more development sites to add another 1 million square feet," Fuller said. "We have about 150 companies located here now."
Major office tenants at Granite Park include Heartland Payment Systems, Guardian Life Insurance, Wells Fargo, Ford Motor, FM Global, Siemens and NTT Data.
The Fannie Mae tower on Granite Parkway will open in October of next year.
Fannie Mae disclosed earlier this year that it was moving its North Texas operations to the Plano office campus.
The government-backed mortgage company now has more than 1,000 people working in three buildings along the Dallas North Tollway in Far North Dallas and Farmers Branch.
Fannie Mae looked at locations in Far North Dallas, Plano and Frisco before picking Granite Park.
Spokesman Andrew Wilson said that having a building large enough to house all of its Dallas-area workers was a top concern.
"One of the advantages of moving into one location is to have all our team in one spot," Wilson said. "That will help us to work more efficiently together."
To land Fannie Mae and other major office tenants at Granite Park, the developer added a 299-room Hilton Hotel in 2014.
Granite Properties has just started construction on a 29,000-square-foot shopping center that fronts on S.H. 121.
"We have 11 restaurants in total planned for Granite Park," Fuller said. "All the retail we built has been designed around servicing our office tenants — the same for the hotel.
"When you're building in a cotton field, you have to create an environment."
Dallas architect BOKA Powell has designed all the office buildings and the hotel at Granite Park.
"Back when we started, people would roll their eyes when I said that one day this would look like the corner of LBJ Freeway and the tollway," said architect Don Powell.
More than 15 years after the first office buildings opened its doors, BOKA Powell is working with Granite to remodel them.
The just-completed Granite Park V tower is 30 percent leased. It has a wide-open lobby area, tenant lounge, outdoor meeting space and a gym.
"They have upped the ante with the new buildings," Powell said.
Granite will add new lobbies, conference facilities and other features to bring its first Granite Park buildings up to date.
"We are making those buildings more consistent with the newer ones," Powell said.
The building upgrades and improved pedestrian access to the properties will keep Granite Park on par with newer projects next door in Legacy.
"Granite Park is very competitive for office deals," said Greg Biggs with commercial real estate firm JLL. Biggs has been leasing the former Encana building just south of Granite's project. The two projects have vied for some of the same tenants.
"A big part of their success at Granite Park has to do with the amenities they provide and the quality of their project," Biggs said. "They have paid very close attention to the needs of their tenants."
Twitter: @SteveBrownDMN
direct link - http://www.dallasnews.com/business/commercial-real-estate/headlines/20160330-a-sixth-tower-planos-granite-park-is-ground-zero-for-texas-biggest-employment-boom.ece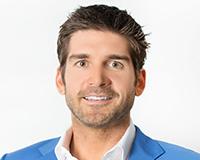 Author:
Rogers Healy
Phone:
000-000-0000
Dated:
March 31st 2016
Views:
608
About Rogers: Rogers Healy, a native Texan, has lived in Dallas for the majority of his life. Before moving to Dal...