Another Market Crash Is Unlikely Here Are 10 Reasons Why
Worried we are headed for another real estate crash? Worry not friends. Despite record high prices, we aren't headed for another crash. Here are 10 reasons why.
1. Most Americans who could refinance to a fixed rate mortgage have already done it. Now, when short-term ARMs readjust, the shock will be minor. Back in 2008-2009, many people couldn't afford their new mortgage payments and defaulted.
2. Bank repossessions recently rose to the highest levels in two years, showing they are dealing with default properties instead of taking on more.
3. The number of loans in foreclosure are the lowest since 2007 (2.1%).
4. Credit standards are higher. It's harder to get a loan, therefore there are less foreclosures. This lessens the number of bubbles that can pop.
5. Global market volatility decreases the likelihood of interest rates increasing anytime soon. The economic disruption in China could actually increase property values here as foreign funds seek elsewhere to invest.
6. There is more help for first time home buyers. The FHA recently reduced mortgage premiums, thus introducing more buyers to the market.
7. The overall employment rate is growing as well as job quality.
8. Residential home prices have risen steadily. As of April 2015, they're still 15% below their peak in 2006.
9. The number of existing homes for sale is lower than it was in 2000, despite a growing population. New single-family starter homes are 60% below their peak in 2006 and 25% below the average.
10. Commercial real estate prices are still below peak levels. Vacancy rates are low and occupancy rates are rising.
Source: Dallas Morning News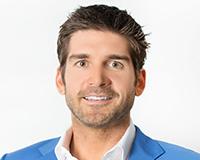 Author:
Rogers Healy
Phone:
000-000-0000
Dated:
November 13th 2015
Views:
957
About Rogers: Rogers Healy, a native Texan, has lived in Dallas for the majority of his life. Before moving to Dal...